More Doctors, Brazil
Lula, the President of Brazil, has officially sanctioned the law that revives the Mais Médicos program, also known as More Doctors. The program aims to hire 15,000 doctors by the end of the year, focusing on serving rural areas and the outskirts of cities, benefiting approximately 96 million Brazilians.
During a ceremony at the Planalto Palace on Friday (14th), President Lula expressed his regret that the program had been dismantled during the Bolsonaro government. He emphasized that Mais Médicos is now here to stay and urged the entire society to defend both the program and the Brazilian Unified Health System (SUS), "which belong to the people and not any particular government."
According to President Lula, Mais Médicos is a crucial step in improving the SUS. He emphasized that having doctors is not enough; they need to be present where the people are, especially in remote and underserved areas. The program is an opportunity to bring healthcare professionals closer to patients, treating them with the respect and care they deserve.
The Minister of Health, Nísia Trindade, presented some figures about the new Mais Médicos program. In the first round of offers this year, 5,900 vacancies were available, attracting a record 34,000 registered physicians. Out of the first selected, 3,600 doctors are already working across the country, and 1,300 are in the process of accepting the program. A new public notice will create another 10,000 positions, benefiting around 2,600 cities that have already joined the initiative.
The event also highlighted the positive impact of Mais Médicos on social transformation. Fabíola Dantas de Souza, a young black woman from Serrinha (BA), shared her inspiring story of becoming a doctor through the program. Similarly, Jeniffer Gomes da Silva, a mother from Ceilândia, credited Mais Médicos for helping her discover her son's Autistic Spectrum Disorder and providing better care for him.
The Mayor of Boa Vista, Arthur Machado, praised Mais Médicos for tripling the family health strategy teams in his city and emphasized the program's power to bring positive change to people's lives through good politics and transformative efforts.
Mais Médicos para o Brasil. O Governo Federal anuncia a retomada do programa, com investimento de R$712 milhões somente este ano e a abertura de 15 mil novas vagas, dando preferência na seleção para médicos brasileiros formados no país. pic.twitter.com/oP107A9Wc7

— SecomVc (@secomvc) March 20, 2023
Lula relaunches Mais Médicos: "There is no greater investment than saving a life"
On his 80th day of the new term, President Lula reinstated the social program aimed at improving the lives of people. The program will hire 15,000 doctors in 2023, bringing the total number of professionals present in remote areas to a record 28,000.
Mais Médicos, originally created in 2013 by President Dilma Rousseff, is back, with revisions and expansions to ensure healthcare access to residents of the outskirts, interior regions, and vulnerable communities, including indigenous and quilombola communities.
Throughout 2023, the program will hire 15,000 professionals, bringing the total number of participating physicians to a record 28,000. This expansion aims to provide primary care and benefit over 96 million Brazilians, thus contributing to the Brazilian Unified Health System (SUS).
President Lula emphasized the importance of healthcare in underserved areas and highlighted the need to prioritize citizens' well-being over budgetary concerns. He condemned previous attacks on the program, "which unfairly targeted Cuban specialists and left the population without medical assistance."
Lula stated that the program's goal is to fill the new vacancies with Brazilian doctors. However, if necessary, foreign doctors will be called upon, as the primary focus is on providing healthcare to Brazilian citizens in need.
The Minister of Health, Nísia Trindade, highlighted the negative impact of attacks on the program in previous years, which led to thousands of Family Health teams being left without doctors. She emphasized the essential role of Mais Médicos in the SUS and its positive outcomes during the government of Dilma Rousseff.
The Minister of Education, Camilo Santana, announced cooperation between his portfolio and the Ministry of Health to attract professionals trained with the support of Fies to participate in the new Mais Médicos program. Incentives will be offered to these physicians, especially those who choose to complete their residency program in remote areas.
Various representatives from physicians, civil society, and health secretaries participated in the ceremony, stressing the significance of Mais Médicos in improving access to healthcare. They celebrated the reinstatement of the program and emphasized the importance of family and community medicine being accessible to all Brazilians, especially in underserved areas.
---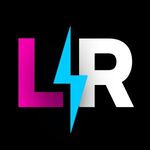 Latina Republic is a reporting, research, and advocacy nonprofit organization advancing human rights in the Americas. Latina Republic fills the void in coverage of urgent social, political, environmental, economic and gender inequities affecting the Americas. Latina Republic's mission is to inspire humane policies that fortify relations between the U.S. and Latin America. Our work is guided by peaceful international relations focused on solidarity. We believe asylum and seeking refuge is a human right. Our work envisions a world where neighboring countries are seen as partners, and immigrants and refugees don't have to live in the shadows. Our goal is to advance peaceful dialogue by highlighting local perspectives that don't make it into the mainstream news. Our vision is that this knowledge will assist all stakeholders in solving regional problems while strengthening ties.