Santiago Peña is Paraguay's New President
"I am convinced that the problems of democracy are fixed with more and better democracy," Santiago Peña.
Santiago Peña, 44, took possession of the Paraguayan presidency for the next five years, in a ceremony at the Palacio de López, in the presence of national and foreign authorities.
Peña's oath took place in the midst of 21 cannon shots, the ringing of the bells of the Metropolitan Cathedral and planes. Cardinal Adalberto Martínez, Archbishop of Asunción, led a religious ceremony.
In his inaugural address, President Santiago Peña outlined his government's objectives, aiming to create 500,000 new jobs, modernize education management, and ensure efficient healthcare services.
Nuestras guapas tejedoras confeccionaron esta banda presidencial tan única como nuestro país. Un país por el que voy a trabajar poniendo lo mejor de mí en los próximos cinco años. pic.twitter.com/5mI7gKmZYW

— Santiago Peña (@SantiPenap) August 15, 2023
During his first speech, newly inaugurated President Santiago Peña expressed gratitude towards his political mentor, Horacio Cartes, and emphasized the party's commitment to serve the nation and promote consensus,
"To those who have supported me, to those who have chosen a different option, I tell you that I am counting on each one of you to contribute to building consensus for the common good."
Ya fuimos una gran nación y hoy estamos determinados a que volvamos a serla. pic.twitter.com/gCVLtzjzXH

— Santiago Peña (@SantiPenap) August 15, 2023
Peña pledged to modernize education management, allocate timely resources, enhance teachers' quality of life, and involve families, students, teachers, and local authorities in educational improvements:
"Success is making all Paraguayans better off. Let the world witness the rise of a giant. I pledge to exercise strong and ethical leadership based on the principles of transparency, integrity and public service."
In the field of healthcare, he promised transparency, efficiency, and proper resource utilization to provide quality citizen care, aiming to improve infrastructure, medical centers, and reduce waiting times.
Economically, he aims to create over 500,000 jobs, focusing on quality employment, economic growth, and supporting investments through the Ministry of Economy:
"I will establish bridges of dialogue across sectors. I will work for consensus, for the common good, overcoming what divides us."
After the inauguration ceremony on the esplanade of the Palacio de López, the President of the Republic, Santiago Peña Palacios, swore in the members of the cabinet of ministers.
The new ministers of the Executive Branch are:
Enrique Riera Escudero, as Minister of the Interior.
Rubén Ramírez Lezcano is the new head of Foreign Relations.
Carlos Fernández Valdovinos will oversee the Treasury.
Luis Fernando Ramírez will lead the Ministry of Education and Sciences.
Carlos Alcibiades Giménez Díaz is now Minister of Agriculture and Livestock.
Claudia Centurión took over as head of Public Works and Communications.
Óscar González is the Minister of National Defense.
María Teresa Barán will serve as Minister of Public Health and Social Welfare.
Ángel Ramón Barchini Cibils took over as head of Justice.
Javier Giménez García de Zúñiga is Minister of Industry and Commerce.
Cynthia Figueredo assumes the post of Minister for Women.
Mónica Recalde will oversee the Ministry of Labour, Employment and Social Security.
Rolando de Barros Barreto took over as Minister of the Environment and Sustainable Development.
Miguel Tadeo Rojas Meza is Minister of Social Development.
Juan Carlos Baruja Fernández, is now Minister of Urbanism, Housing and Habitat
Walter Gutiérrez, Minister of Children and Adolescents.
Gustavo Villate, head of Information and Communication Technologies.
Tedeum
During the Tedeum mass on Tuesday, Cardinal Adalberto Martínez, the metropolitan archbishop of Asunción, delivered a message to the new government under Santiago Peña. He emphasized the importance of overcoming rivalry and arrogance in order to construct the Paraguay that the nation dreams of and requires.
Cardinal Martínez conveyed a significant message in his sermon to the authorities present.
"Our nation must rise above all forms of rivalry and discord to construct the Paraguay we envision and necessitate," stated the spiritual leader.
"The fundamental duty of leaders is the collective welfare," the cardinal contended. "Corruption is the antithesis of the collective welfare."
He stressed, "it weakens democratic institutions, to such an extent that it leaves them without the strength to combat impunity, delinquency, organized crime, poor education and poor health care."
President Peña's inauguration marks a new era for Paraguay, with his administration focusing on key priorities such as job creation, education reform, and healthcare improvement. The new president spoke of Paraguay with pride, celebrating its water, food supply and energy resources. He also stated that Paraguay is ready to do its part to collaborate internationally in support of those in need and to join international partners in solving global issues.
Paraguay's Ultima Hora outlined criminologist Juan Martens' analysis of the challenges awaiting the Peña administration. Among them, Security: The challenge of combating police corruption and impunity in the police system, micro-trafficking related to crime and drug addiction, addressing drug use, money laundering, arms trafficking, human trafficking, and other related crimes.
In his acceptance speech, Peña listed these challenges as well and said he is ready to confront them: "I pledge to exercise strong and ethical leadership based on the principles of transparency, integrity and public service."
---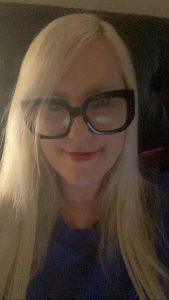 Soledad Quartucci | Founder & CEO, Latina Republic
At Latina Republic our mission is to foster regional understanding through stories, articles, interviews and reports that resonate from the heart of the Americas. Our primary objective is to encourage peaceful dialogue by shedding light on local perspectives often overlooked by mainstream media. We aspire to empower all stakeholders in resolving regional challenges by disseminating this valuable knowledge. We strive to capture the triumphs and struggles of everyday life in Latin America. Our stories track the evolution of social movements, amplifying the voices of those pioneering change