El Salvador Offers Opportunities in Medical Training
"El Salvador has become a regional benchmark in medical training; Today, more than 80 doctors, including Honduran and Mexican doctors, have decided to pursue a specialization in our teaching hospitals," Ministerio de Salud, El Salvador.
Dr. María Alejandra, from Honduras, shares her opinion:
"El Salvador offers opportunities and a variety of specialties. Something that we saw as unattainable is now much more tangible."
El Salvador se ha convertido en un referente regional en formación médica; hoy más de 80 doctores, entre ellos, hondureños y mexicanos han decidido aspirar a una especialización en nuestros hospitales escuela. ??

La doctora María Alejandra, de Honduras, nos comparte su opinión:… pic.twitter.com/aIfk9OWdPR

— Ministerio de Salud (@SaludSV) August 19, 2023
The medical residency exam held in El Salvador took place this Saturday, offering aspiring doctors the opportunity to pursue scholarships in over 20 different specialties. These scholarships enable them to enhance their expertise in various medical fields.
The National Examination of Aspiring Residents (ENAR) is the platform through which doctors seek scholarships for specialized or subspecialized medical training. This year's ENAR took place on Saturday, August 18.
"The applicants with the best averages in #ENAR2023 will be able to continue their studies in the selected specialty and the respective learning process along with other doctors who dedicate their work to saving lives," Ministerio de Salud, El Salvador.
¿Qué significa el #ENAR2023 para los jóvenes médicos?

La doctora Griselda Jaco, quien aplica a la especialidad de oftalmología, nos da una breve explicación. ?????? pic.twitter.com/R2KHotdHo7

— Ministerio de Salud (@SaludSV) August 19, 2023
The Ministry of Health (Minsal) highlighted some of the specialties available for doctors to apply include internal medicine, dermatology, and pediatric medicine.
"As a father, I feel very proud that my daughter comes to El Salvador to apply for a specialty in dentistry. We have traveled from Honduras since her dream has always been to provide quality care to those who need it. We thank the government for the opportunity they give young people and welcome us with affection," Ricardo Ruíz, father of Dr. Daniela Ruíz.
"Como padre me siento muy orgulloso que mi hija venga a El Salvador para aplicar a una especialidad de odontología. Hemos viajado desde Honduras ya que su sueño siempre ha sido brindar una atención de calidad a quien lo necesite.

Agradecemos al gobierno por la oportunidad que le… pic.twitter.com/o7Go10xesl

— Ministerio de Salud (@SaludSV) August 19, 2023
In the previous year, more than 1,400 candidates participated in the ENAR, with over 1,200 being Salvadorans and around 70 being foreign doctors.
Diario El Salvador reports that under President Nayib Bukele's administration, the Ministry of Health (Minsal) has significantly increased the budget allocated for medical specialties. The investment has grown from $4 million to $24 million, demonstrating a commitment to training new medical professionals.
?? Medicina del trabajo
?? Cirugía oral y maxilofacial
?? Salud familiar y comunitaria
?? Oftalmología pediátrica
?? Cirugía pediátrica
?? Medicina de emergencias
?? Medicina legal pic.twitter.com/yLD1NjRqdL

— Ministerio de Salud (@SaludSV) August 19, 2023
Additionally, in collaboration with the Pan American Health Organization (PAHO), the Ministry of Health continues to enhance the skills of medical personnel in combating malaria, a disease that El Salvador has successfully eradicated within its territory.
"During #ENAR2023, we received visits from Mexican doctors wishing to specialize in dermatology. A specialty that for years required training abroad is now available to doctors in the region," Ministerio de Salud de El Salvador.
Lo que alguna vez parecía imposible, hoy es una realidad. pic.twitter.com/zL4whF9V2q

— Francisco Alabi ?? (@FranAlabi) August 19, 2023
El Salvador has achieved the Malaria Free Certification, becoming the first Central American country to do so. This accomplishment is the result of extensive efforts. The Ministry of Health has been training residents in pediatric and internal medicine from hospitals within its network to manage severe cases of malaria. PAHO specialists contribute to this training, updating Salvadoran doctors on the latest approaches to tackling the disease.
Más de 1,300 médicos, entre ellos, nacionales y extranjeros, realizan el Examen Nacional de Aspirantes a Residentes #ENAR2023, para poner tener la oportunidad de especializarse en los hospitales escuela de El Salvador.

El objetivo es que los profesionales sigan aprendiendo y… pic.twitter.com/Ur5YaU5nl2

— Noticiero El Salvador ?? (@NoticieroSLV) August 20, 2023
---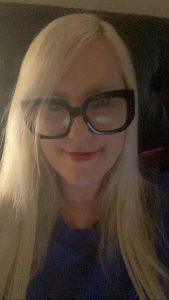 Soledad Quartucci | CEO/Founder, Latina Republic
At Latina Republic our mission is to foster regional understanding through stories, articles, interviews and reports that resonate from the heart of the Americas. Our primary objective is to encourage peaceful dialogue by shedding light on local perspectives often overlooked by mainstream media. We aspire to empower all stakeholders in resolving regional challenges by disseminating this valuable knowledge. We strive to capture the triumphs and struggles of everyday life in Latin America. Our stories track the evolution of social movements, amplifying the voices of those pioneering change.