Varadero Josone Rumba, Jazz & Son Festival
Havana, Aug 21
The third Varadero Josone Rumba, Jazz & Son Festival kicked off August 21 in the capital of Matanzas province and runs until Sunday in Cuba's popular tourist spot in the same region, reports Prensa Latina, Cuba.
During the first three days, performances will be held at the iconic Sauto theater in Matanzas city, starting at 9:00 p.m. local time. National and international artists and groups will grace the stage.
The opening night features the legendary Cuban rumba group Los Muñequitos de Matanzas, known for their strong African roots since their inception in 1952. They'll be joined by Yarima Blanco and Son Latino, as well as Alain Pérez and La Orquesta.
From Thursday until the finale on August 27, the shows will take place simultaneously in Varadero's Josone Park. The festival's start in Matanzas will be echoed by the rumba group's performance in Varadero.
The fourth day's spotlight goes to La Mambanegra from Colombia, alongside Cuban acts such as Toques del Río, the Faílde Orchestra with guest Hayla María Mompié, Pachito Alonso and Kini Kini, and Diván.
This event, curated by musician and creator Issac Delgado, features an extensive program of music, entertainment, and environmental awareness. It emphasizes the preservation of nature and brings together organizations like the Ministry of Science, Technology and Environment of Cuba, the Ministry of Tourism, various hotel chains, and Los Portales S.A.
The festival, rooted in Cuban music, involves key institutions such as the Ministry of Culture, the Cuban Institute of Music, and the Cuban Music Recordings and Editions Company.
Varadero Josone Rumba, Jazz & Son offers diverse musical genres amidst natural surroundings, right by the archipelago's most stunning beach. The festival concludes on Sunday, August 27, featuring more than six groups performing daily on the park's stages.
---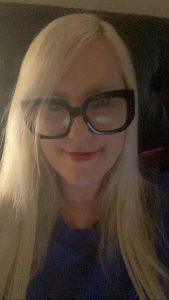 Soledad Quartucci | CEO/Founder, Latina Republic
At Latina Republic our mission is to foster regional understanding through stories, articles, interviews and reports that resonate from the heart of the Americas. Our primary objective is to encourage peaceful dialogue by shedding light on local perspectives often overlooked by mainstream media. We aspire to empower all stakeholders in resolving regional challenges by disseminating this valuable knowledge. We strive to capture the triumphs and struggles of everyday life in Latin America. Our stories track the evolution of social movements, amplifying the voices of those pioneering change.