Costa Rica's 202nd Independence
Message from Dr. Arnoldo André, Chancellor of Costa Rica, on the Occasion of Costa Rica's 202nd Independence Anniversary:
"Esteemed friends,
I, Arnoldo André, the Chancellor of our Republic, extend my warm greetings to you. With a profound sense of pride and gratitude, I address you as we commemorate the 202nd anniversary of Costa Rica's cherished independence.
Over the span of two centuries, we have constructed a nation firmly rooted in principles such as democracy, peace, justice, and equality. Costa Rica has consistently shone as a bastion of stability in a region marked by its share of challenges.
Our history boasts remarkable milestones, from the abolition of the military to trailblazing efforts in environmental sustainability, positioning us as global leaders.
In this era of transformation and worldwide trials, our identity as Costa Ricans stands as an invaluable asset. Our rich cultural diversity, dedication to education, and determination to surmount obstacles should perpetually inspire us to present our very best. As Costa Ricans, it is our duty to persistently collaborate in shaping a brighter future.
We must embrace the unity within our diversity, champion social justice, and continue to serve as a beacon of hope in an ever-evolving world. The Government of the Republic reaffirms its unwavering commitment to tirelessly labor for the welfare of all Costa Ricans.
On this day of celebration, let us persist in constructing a Costa Rica where every individual has the opportunity to flourish. Happy 202 years of independence, Costa Rica. Let us march onward with unwavering determination and a deep love for our homeland.
Thank you,"
Dr. Arnoldo André, Chancellor of Costa Rica.
---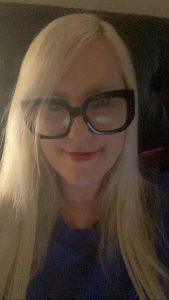 Soledad Quartucci | CEO/Founder, Latina Republic
At Latina Republic our mission is to foster regional understanding through stories, articles, interviews and reports that resonate from the heart of the Americas. Our primary objective is to encourage peaceful dialogue by shedding light on local perspectives often overlooked by mainstream media. We aspire to empower all stakeholders in resolving regional challenges by disseminating this valuable knowledge. We strive to capture the triumphs and struggles of everyday life in Latin America. Our stories track the evolution of social movements, amplifying the voices of those pioneering change.