Mexican Senator Blanca Piña Proposes Migration Reforms
Senator Blanca Estela Piña Guardado, a member of the Morena Parliamentary Group, introduced a proposed decree in the Mexican Senate on September 13th aimed at revising and revoking various provisions of the Migration Law concerning migrant shelters and the protection of their human rights.
In her address to the Senate, Senator Piña emphasizes the fundamental right of every individual to unrestricted movement within Mexico's national borders. She calls for the assurance of this right and the cessation of detaining migrants solely based on their lack of documentation. Piña advocates for the transformation of immigration facilities into voluntary shelters with decent accommodations.
Her proposition forms a central component of her Senate presentation, constituting an initiative aimed at amending Mexico's Immigration Law.
The Senator detailed her proposal, "Mr. President, esteemed colleagues, and senators, I stand before you today to present a proposal for amending the Migration Law, specifically concerning shelter facilities and the safeguarding of the human rights of migrants.
In our current context, where neoliberal policies have exacerbated economic disparities in countries of origin and where the anti-migrant measures implemented by former U.S. President Donald Trump have led to ongoing human rights violations, this issue has assumed paramount significance.
The surge in irregular migration from Mexico to the United States in recent decades is undeniable. Statistics indicate that during January and February of 2023, there were 70,526 recorded instances of individuals in an irregular immigration status in Mexico, representing a 54.6% increase from the previous year.
Our Constitution, in Article 11, recognizes the right of all individuals to move freely within our borders, irrespective of their origin or immigration status. This principle aligns with the Universal Declaration of Human Rights and General Comment 27 of the United Nations Human Rights Committee, both of which emphasize the right to unrestricted movement without unjustifiable limitations.
However, the Migration Law, particularly in Articles 97 and 98, outlines immigration inspection procedures that were deemed unconstitutional by the First Chamber of the Supreme Court of Justice of the Nation. These articles permit widespread immigration checks at any location within our national territory, regardless of an individual's nationality.
This judicial decision underscores the necessity of safeguarding the right to free movement and transit within our nation, along with the principles of equality and non-discrimination, and the prohibition of actions that unjustly curtail these rights.
Furthermore, the First Chamber of the Supreme Court determined that the maximum period of detention and confinement in immigration facilities is 36 hours, after which individuals undergoing immigration proceedings must continue them while at liberty. This is in direct contradiction to the current law, which allows for detention periods ranging from 15 to 60 business days, contravening the maximum duration stipulated by Article 21 of the Federal Constitution for administrative detentions.
These detentions transpire in migrant facilities that raise serious concerns due to the conditions therein, including overcrowding, inadequate nutrition, substandard infrastructure, and a dearth of recreational spaces. The National Human Rights Commission has documented these violations on multiple occasions, and such conditions stand in direct violation of both our national and international human rights obligations.
Recently, we bore witness to a tragic fire at an immigration facility in Ciudad Juárez, Chihuahua. The heart-wrenching images and testimonials covered in the media have evoked profound sadness, concern, and outrage. This distressing incident serves as a stark illustration of the inhumane conditions migrants may encounter within our nation.
We cannot permit such tragedies to recur. It is our moral and legal duty to ensure the protection and respect of human rights for all individuals, regardless of their immigration status. To achieve this, we must transition to a new model of care for migrants.
Detaining migrants solely for their undocumented status must cease, as it fosters the infringement of their human rights. Likewise, the current model of migrant facilities must be dismantled, with these spaces transformed into true shelters dedicated to providing migrants and their families with dignified living conditions in locations where they are required and where their stay is both voluntary and obligatory.
This approach will not only strengthen the commitment to human rights but also promote social cohesion. Ultimately, it is incumbent upon this legislative body to expeditiously address this issue, ensuring that our policies and laws mirror our values of respect for human rights and solidarity with those seeking a better life within our borders.
The same treatment we advocate for our compatriots abroad must be extended within our borders. We must remain true to our tradition of welcoming migrants and refugees.
Together, we can forge a more equitable and compassionate future for all individuals, irrespective of their place of origin or immigration status. No person is 'illegal,'" Senator Blanca Estela Piña Guardado.
---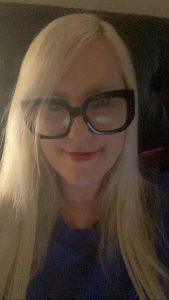 Soledad Quartucci | CEO/Founder, Latina Republic
At Latina Republic our mission is to foster regional understanding through stories, articles, interviews and reports that resonate from the heart of the Americas. Our primary objective is to encourage peaceful dialogue by shedding light on local perspectives often overlooked by mainstream media. We aspire to empower all stakeholders in resolving regional challenges by disseminating this valuable knowledge. We strive to capture the triumphs and struggles of everyday life in Latin America. Our stories track the evolution of social movements, amplifying the voices of those pioneering change.