Soledad Quartucci
| Executive Director
Soledad is the founder of Latina Republic and is originally from Buenos Aires, Argentina. Soledad lived the immigrant experience in the US, which shaped her as an advocate for immigrant rights. Her passion for the immigrant experience in the U.S. led her to pursue a PhD in US immigration history. She enjoyed over a decade of her professional career in academia, but was pulled in a new direction when she learned about Friends of OC Detainees through a student. She was immediately inspired to volunteer and visit women held in detention in Orange County. By learning about their struggles and the motives for leaving their home countries in Central and South America, Soledad saw a need to understand and communicate the regional causes that pushed migrants outside their homes. By staying in touch with women who were deported to Central America, Soledad gained insight into local problems and encountered leaders and organizations in Central America that were dedicated to making their communities stronger, safer, and self-reliant. What started as a forum for storytelling in an effort to destroy stereotypes that depict migrants in an inaccurate light, turned into a nonprofit formed to help support courageous leaders and organizations that work hard every day to improve their countries. The study of migrants fleeing to the US, led Soledad to develop an equal passion for advancing the rights of Latinx families in Southern California where the stigma of public charge and a pattern of immigrant single-headed households necessitates action steps, information and local partnership. Soledad is an oral historian with a passion for human rights.


---
Juan Manuel Henríquez
| Board Chair
Juan Manuel Henríquez, is a Chilean professor who obtained a Master's Degree in Educational Management from the Metropolitan University of Educational Sciences (UMCE). He is currently completing another Master's degree in Mathematics, at the Pontifical Catholic University of Valparaíso (Chile). Between 2014 and 2015, he volunteered as a teacher to support vulnerable students' access to higher education. Between 2016 and May 2018, he served as Academic Coordinator of the EFIES (Training School for Higher Education), "Forming Chile" corporation (non-profit). Until the year 2020 he formed part of the Advisory Council of the entity. Currently, (since 2005) he works at the College Cumbres de Las Condes (Santiago), where he is head of the mathematics department at the entity for 3 years, with high school courses designed to prepare students for admission exams to higher education and also, the continuous accompaniment of the teachers in charge. For a few years he has been part of the Latina Republic. He began as a correspondent, writing about Chile; then assumed the position of Member of the Board of Directors and, for two years he has served as Chairman of the Board of Directors.


---
Allan Quartucci
| Treasurer & Secretary
Allan Quartucci has over twenty years of experience in the computer networking hardware industry in the areas of Marketing and Web Development. A 1994 B.F.A. graduate of California State University Fullerton, Allan studied graphic design and web development, and has gained additional eCommerce experience over the last five years. A son of a chemistry teacher father and piano teacher mother, he is a lifelong resident of Orange County in Southern California. Allan is married to his wife Soledad, and they are the parents of three adult children. Allan also has had the additional role of webmaster for Latina Republic since the original website, which launched in 2015. He always enjoys looking for ways that Latina Republic can serve up great articles in new and interesting ways.


---
Verónica Quezada
| Board Member
Verónica Quezada is the daughter of Mexican immigrants. As Xicana and part of the 1.5 generation, she has always identified with and fought for La Causa, for the immigrants. Her parents were undocumented for a long time, she has witnessed the injustice against and invisibility of this community. Now, she would like to help raise awareness and exalt all the great deeds accomplished by Latinx immigrants in this country. Verónica obtained a doctorate degree in Latin American and Chicanx/ Latinx Literatures from the University of California, Irvine. She is an Assistant Professor at Soka University of America, Aliso Viejo, in the Language and Culture Program where she teaches all levels of Spanish and Learning Clusters on Chicanx Studies and other topics.


---
Walter Rojas Gamarra
| Board Member
Peruvian by birth, he lived for many years in Colombia, where he completed higher studies, currently living in Santiago de Chile for more than two decades. Teacher of Formation. Bachelors of Education, Bachelors of Theology and Philosophy. Teacher since 1997 with experience in municipal high schools, subsidized private schools and private schools, at levels from 7 to IV Middle School. He has a proficiency in active methodologies and project-based learning (PBL). He is convinced that through education the necessary tools can be given so that a change of social paradigm is generated in students, where the human being is the main architect of growth and respect for their own and others. Monitor and teacher of social participation has developed with the students social projects in different communes of the periphery of Santiago, managing to promote social service and the appreciation of the person, with a solid human promotion, of their rights, their dignity.
Outstanding painter of colonial baroque art, which has led him to exhibit his paintings in various countries in Europe, America and Spanish-speaking countries. He has been conducting baroque painting workshops in Mexico City lately. That artistic sensitivity is to train the human being and develop all their human potentialities: thought, creativity and values such as: sociability and solidarity. In short, it is to promote the integral development of the human being as such, giving meaning to his environment. That is why he has carried out Master's studies in art and humanities in Chile and Master's in Latin American History at the Ateneo Ponficio Regina Apostolorum at the Universitá Europea di Roma. In her eagerness to learn more about Latin American art and cultures, led him to currently pursue his 3rd Master's Degree in Art History in Peru and Latin America, at the Universidad Nacional Mayor de San Marcos, in Lima Peru. He expresses his joy for belonging to the board of directors of Latina Republic where promoting development, democracy and humanitarian assistance within the base of the international program is the heart of it.




Voces Program: International Correspondents
Mauricio Alexander Cáceres García
| Correspondent for El Salvador & Latin America
Mauricio Alexander Cáceres García is a Correspondent for Latina Republic focused on El Salvador and Latin America. He is a renowned Photojournalist and Documentarian from El Salvador. Migration is personal to him. His father and family moved to the United States as migrants. His work showcases the power of human stories. Among his specializations, Cáceres has reported on "The migrant route" of the Guatemalan border, Mexico and the United States. He personally completed the migrant route to the US on four occasions. Cáceres has a degree in Migration from the Universidad de Centro América, UCA. Cáceres has served as an Editor of the newspaper Más, EDH and elsalvador.com. He has extensive experience in national and international news coverage, studied journalism and has won several photography awards throughout Latin America, including second place in a photographic contest centered on the migrant woman, and earning the Santa Clara de Asís prize for his report on the migrant route.


---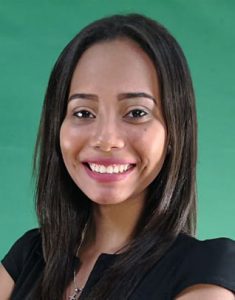 Astrid Chang
| Correspondent for Panamá
Astrid Chang has a degree in Journalism with an Emphasis in Audiovisual Production. Since 2018, she has been a journalist at La Estrella de Panamá. Her work in the newspaper was initially as an intern, where she developed in the area of sports, nationals, social networks and the web. Later, she was hired to lead the themes for World Youth Day and to be a presenter for the segment "Flash Economy." She later became part of the Café Estrella team, a new content proposal by 'La Decana'. In this booklet she has written articles on the environment, technology, health, sports, society, music, culture, sexuality, art, fashion and tourism. Likewise, she has organized and directed projects with visual artists for the International Book Fair of Panama. She too, was sent special to cover the Lima 2019 Juegos Parapanamericanos, and currently she is the coordinator of sports issues in the newspaper. She has training in journalistic leadership.




Future Journalist Program
Enzo Pallette
| University of California, Los Angeles
Hi, my name is Enzo Pallette! I grew up in North Hollywood, California and have a Guatemalan and Ecuadorian background. I am currently pursuing a B.A. in Public Affairs, with the intention of attending law school in the future. My end goal is to become an immigration attorney, because growing up in a predominantly Hispanic neighborhood, I recognize and empathize with the struggles of individuals within my community. Because of this, I aspire to give back in any way I possibly can, and I am excited to begin my journey with Latina Republic by not only giving back, but acting as a voice for immigrant policies across the United States and individual personalized accounts as well!


---
Javier Cataño García
| University of South Florida, Tampa
My name is Javier Cataño García and I am pursuing a M.A. in Spanish, with focus on linguistics and literature, at the University of South Florida, Tampa, where I also teach undergraduate Spanish courses. I was born and raised in Colombia, but I have lived in the United States since August 2021. I have always had a special interest in foreign languages and geography, and I am looking to channel that interest through Latina Republic. I also have some training and experience in English-Spanish translation and interpretation. Although my professional career has been centered in teaching, I enjoy delving into other areas such as music, cooking and journalism. I hope to find new directions in my career through Latina Republic.




---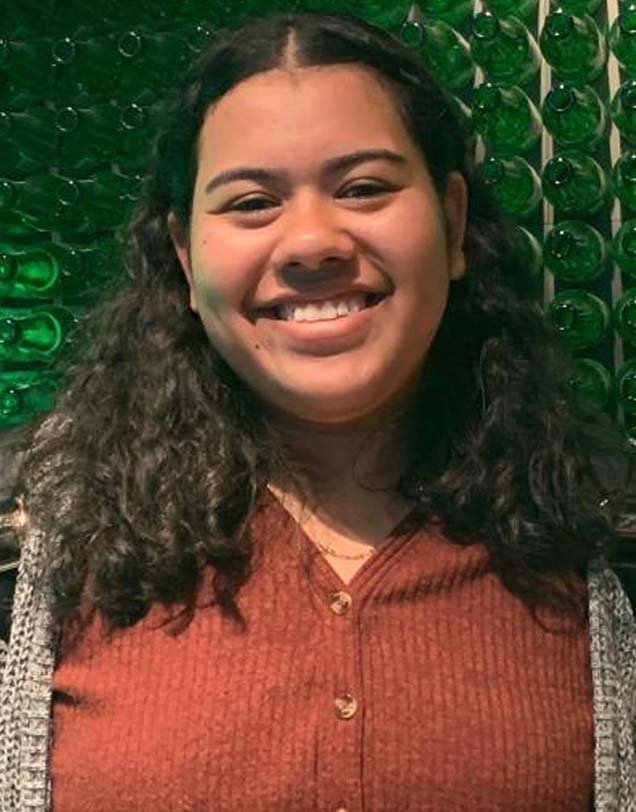 Natalia García
| University of California, Los Angeles
My name is Natalia García and I was born and raised in the San Fernando Valley, I am the proud daughter of Salvadoran immigrants. As of currently I am an undergraduate student at the University of California, Los Angeles (UCLA), majoring in Spanish, Community and Cultures and minoring in Chicana/Chicano studies. I am very passionate about all things Latin America from politics to history and so much more and now being a part of Latina Republic I hope that I can further aid in changing the negative stereotypes and shedding light to the beautiful side of what is Latin America as it is not talked about as much as it should be.





Family Resource Specialist Internship
Andrea Hurtado
| University of California, Irvine
My name is Andrea Hurtado and I am an undergraduate sociology major at the University of California, Irvine prospering to pursue a career in social work. I am the daughter of two immigrant parents whom I feel proud of for all the sacrifices they've made to allow for my sibling and I to have access to greater resources and opportunities. My interest in Latin America began at a very young age. Learning about my parents' life growing up in Mexico emerged as a drive within me to learn more about other cultures, and customs that people live by. In Latina republic I hope to become part of the mission of empowering Latin American communities all around by providing resources to help them grow and prosper.






¡Adelante! Virtual Tutoring Program
Director of Adelante Virtual Tutoring Program
Ava Gibler
| Cal Poly, San Luis Obispo
My name is Ava Gibler. I am a recent graduate from Cal Poly in San Luis Obispo with a Bachelor of Science in Liberal Studies, and a minor and concentration in Mathematics. My goal is to eventually become a middle-school or high-school math teacher. I decided to join Adelante because its mission to empower the immigrant community is really important to me. I have been a tutor in several different tutoring programs, but since my first day tutoring for Adelante, it has stood out from the others as something really special. The one-on-one long-term bond you get to form with your student is really impactful for both the tutor and the tutee. My student and I have both grown through our partnership in ways that I never expected. In addition to the individualized tutoring sessions, Adelante offers amazing virtual summer camp opportunities. This past summer, I lead the art camp, and I was constantly impressed by the dedication and enthusiasm from the students every week. Even if a student's Wi-Fi went out, amazing artwork was still created from looking at the picture I sent out. I am honored that I get to do more for this amazing program as the new director!



---
Director of ¡Adelante! Mamás Program
Elena Gutierrez
| University of California, Davis
My name is Elena and I am an undergraduate at the University of California Davis. I am majoring in Spanish and Psychology and minoring in Arabic because I have a love for languages and decided that in my career I would like to translate for others who struggle with the language barrier. I plan to also expand my career options with my major and tutoring/mentoring is something that I have a passion for. As a mentor and teacher I want others to feel motivated to learn and have fun with it, to build confidence, get creative and build a safe environment for learning new things. I value education and hope to help others on their educational path because I care about their futures. The course so far has completed one entire textbook on the basics of English grammar and we continue to build our knowledge with more intermediate content with book 2. Continuing with grammar tenses and interactive worksheets we move forward into more complex grammar structures and expanding our education! Outside of school I enjoy writing to my penpals, upcycling, gardening and reading.


---
Tutor
Mayra Gallo
| University of California, Los Angeles
Hi! My name is Mayra Gallo. I was born in Mexico. My native language is Spanish. I arrived in this country in 2013. I began my education in an adult school and I obtained my GED in 2017. In May 2021, I graduated from Cerritos Community College with an AA-T in Spanish. In August 2021, I began the wonderful experience at the university of my dreams: UCLA. My major is Spanish, community and Culture, also, I declared a minor in Mexican Studies. I choose Latina Republic for doing my volunteering because I am very interested in supporting the Latino community and this is a great opportunity to do it. My big goal is to become a teacher at college level. I am excited to begin with this new experience. Thanks for allowing me to be part of the Latino Republic!



---
Tutor
Zaira Garcia
| University of California, Santa Barbara
My name is Zaira Garcia, and I am a third-year student at the University of California Santa Barbara. I am working towards getting a bachelor's degree in Sociology and a minor in Education. Throughout high school and college, I realized my determination and commitment to help others has continued to increase. Since a very young age I have enjoyed helping others in any way I could and throughout the years I have come to realize it is my calling. My plans after my undergrad are to come back to my hometown and get a job in the field of social services while I work on getting my master's degree in education. After receiving my master's degree, I would like to become an elementary school teacher in my hometown or a high school teacher in the teaching of Chicano studies. I grew up in a Mexican household with my dad being an immigrant who left his parents and hometown behind to give my mom, siblings, and I a better life known as the "American Dream". I know there are many students who are in the same situation as was once in and I know the struggle of lacking resources. I am extremely excited to have the opportunity to tutor children virtually, help them with homework, guide them, and mentor them.


---
Tutor
Linda Hernandez-Mendoza
| University of California, Los Angeles
My name is Linda and I am a third-year UCLA student majoring in Spanish Community and Culture with a minor in Political Science. I aspire to attend law school and work in the fields of family law or early childhood education. I've had numerous volunteer experiences throughout my high school and earlier years, and it's always been rewarding to assist and get to know the students and children with whom I worked. Latina Republic provided me with an opportunity to be a part of something I really enjoyed doing, and as a first-generation college student, I am excited to be able to make a difference in the lives of the children I work with.


---
Tutor
Sarah Kwon
| University of Chicago
Hi! My name is Sarah and I am a senior at the University of Chicago, where I study Law, Letters, and Society and Spanish with a minor in Latin American Studies. I am a native of Norwalk, California but have also lived in Connecticut, Chicago, and soon-to-be New York City. I am a proud Korean-American woman and member of the first-generation, low-income community. Next year, I will be working at the Federal Defenders of New York as a paralegal, and I hope to attend law school in the future to advocate for low-income communities of color and to work at the intersection of immigration and criminal law. I owe so much to my resilient parents, whose own struggles as immigrants have shaped my desire to be a tutor and mentor with the Latina Republic, and to various mentors who have encouraged me along the way. I am so excited to work with students through Adelante! In my free time, I also enjoy reading, biking, cooking, and exploring Chicago.


---
Tutor
Grace Ongman
| Cornerstone University
Hey! My name is Grace, pero también la gente me llama Graciela! I have a life passion for spreading the beauty and diversity in foreign language and culture, which has led me to become trilingual in Spanish and Brazilian Portuguese. I'm currently studying Japanese and hope to learn ASL, Arabic and other languages in the future! Through this desire to learn and appreciate all diversity throughout the world, some of my closest friends do not live in the US, and I wouldn't have it any other way 🙂 I'm currently studying Linguistics as well as a double major in Creativity and Innovation, with a minor in TESOL (Teaching English as a Second Language). My greatest desire is to make change in the US and around the world through my compassionate heart and relational nature through education and/or humanitarian aid in areas such as immigration, adult GEDs and more! I'm super excited to work with Latina Republic to enact small changes that will lead to big progress in the uniting of the world and its countless cultures!


---
Tutor
Anthony Olea-Romo
| University of California, San Diego
Hello, my name is Anthony and I'm a 3rd-year student at UC San Diego where I'm majoring in Molecular & Cell Biology. With this knowledge I hope to get into the forensic field of toxicology and be able to aid in solving criminal cases. And along the way, I'd also like to learn more about ecology since I am intrigued by animals and the ecosystems they roam. It's a topic that I've found to be engaging and especially important to me, and this leads me to why I joined Latina Republic as a tutor. I want other students to also explore and learn about topics they find interesting, ones that spark a deep connection with them, whether their interest is scientific, mathematical, linguistic, etc. I want to be a part of the effort that educates students on what they're passionate about so that they could pursue that passion and even create a future for themselves with what they've learned.


---
Tutor
Yuricela Rosas
| University of California, Los Angeles
My name is Yuricela Rosas, and I am a first-year undergraduate student at the University of California, Los Angeles. I am currently majoring in Education and Social Transformation and intend to double major in Sociology with a minor in Chicano Studies. I come from Santa Ana, California which consists of dominantly a Latino population. I plan to become an educator who serves racially marginalized communities. Through Latina Republic, I hope to gain experience working with students within communities I resonate with to help combat the systems of oppression we are faced with.


---
Tutor
Katie Sinclair
| Cal Poly, San Luis Obispo
I grew up in Corvallis, Oregon and played many sports during my younger years. From Kindergarten through my senior year in high school, I was enrolled in a dual immersion program in English and Spanish. I was bilingual by the time I was 10 years old. I graduated from Corvallis High School in 2019 with academic honors and my seal of biliteracy in Spanish. I am going into my third year at California Polytechnic State University – San Luis Obispo in the Fall, where I plan to get a degree in Liberal Studies with a concentration in Spanish and a minor in Latin American Studies. In my free time, I love to go to the beach, drink coffee, watch movies and snuggle with my cats.