Soledad Quartucci
| Executive Director
Soledad is the founder of Latina Republic and is originally from Buenos Aires, Argentina. Soledad lived the immigrant experience in the US, which shaped her as an advocate for immigrant rights. Her passion for the immigrant experience in the U.S. led her to pursue a PhD in US immigration history. She enjoyed over a decade of her professional career in academia, but was pulled in a new direction when she learned about Friends of OC Detainees through a student. She was immediately inspired to volunteer and visit women held in detention in Orange County. By learning about their struggles and the motives for leaving their home countries in Central and South America, Soledad saw a need to understand and communicate the regional causes that pushed migrants outside their homes. By staying in touch with women who were deported to Central America, Soledad gained insight into local problems and encountered leaders and organizations in Central America that were dedicated to making their communities stronger, safer, and self-reliant. What started as a forum for storytelling in an effort to destroy stereotypes that depict migrants in an inaccurate light, turned into a nonprofit formed to help support courageous leaders and organizations that work hard every day to improve their countries. The study of migrants fleeing to the US, led Soledad to develop an equal passion for advancing the rights of Latinx families in Southern California where the stigma of public charge and a pattern of immigrant single-headed households necessitates action steps, information and local partnership. Soledad is an oral historian with a passion for human rights.


Juan Manuel Henríquez
| Board Chair
Juan Manuel Henríquez, is a Chilean professor of mathematics, and as professor of religion and morality. Henríquez obtained a Master's degree in Educational Management at the Metropolitan University of Education Sciences (UMCE). He took courses in solving mathematical problems at the Complutense University of Madrid, and educational applications at the Catholic University of Chile. Each year he is improving himself in the different areas that make up his professional profile in recognized universities of the country. He is interested in maintaining contact with professionals in education and management; giving and participating in contributions to exchange ideas, and generate projects that can make education a fundamental role in the growth of people. Between 2014 and 2015, he volunteered as a teacher to help admit vulnerable students to higher education. Between 2016 and May 2018, he served as an Academic Coordinator of the EFIES (Training School for Higher Education Income), "Forming Chile" corporation (non-profit). As of June of this year, he is part of the Advisory Board of the same entity. Currently, he works at the Colegio Cumbres de Santiago (since 2005), where today he is head of the department of mathematics of the entity, with high school courses and courses designed to prepare students for admissions exams for higher education.


Allan Quartucci
| Treasurer & Secretary
Allan Quartucci has over twenty years of experience in the computer networking hardware industry in the areas of Marketing and Web Development. A 1994 B.F.A. graduate of California State University Fullerton, Allan studied graphic design and web development, and has gained additional eCommerce experience over the last five years. A son of a chemistry teacher father and piano teacher mother, he is a lifelong resident of Orange County in Southern California. Allan is married to his wife Soledad, and they are the parents of three adult children. Allan also has had the additional role of webmaster for Latina Republic since the original website, which launched in 2015. He always enjoys looking for ways that Latina Republic can serve up great articles in new and interesting ways.


Katherine Canally
| Board Member
Katherine Canally is a graduate of Villanova University with a degree in Political Science. During her time at Villanova, she studied abroad in Rabat, Morocco where she interned at a non-profit that helped enrich students in the local community via education and arts. In Salé, Morocco, Katherine strengthened grant proposals to USAID, and The Bill Gates Foundation. She developed outreach and a growth plan for the Rabat and international community, taught English to and developed lesson plans for students aged 8-32. Katherine has also served as a Medical Volunteer in Léogane, Haiti where she implemented improvements to demographic and medical examination forms after surveying and organizing medical clinics in Haiti. Katherine provided basic medical evaluations to hundreds of Haitian patients under a certified doctor. She has also served as the Massachusetts State House intern, working for Representative Cory Atkins on policy and constituent outreach, specifically in areas of tourism, art, and cultural development. She supported Representative Atkins in a successful re-election bid for November 2014. In One for the World in Villanova, PA, she promoted poverty awareness on campus as a Student Ambassador through tabling and social media outreach. Under the Nourish International in Washington, DC, she organized ventures to fundraise for non-governmental organizations globally and supported a travel team who worked in various countries with communities on sustainable development. For the National Charity League in Middlesex County, MA she volunteers with several charities in the greater Boston area including Access Sports America, Red Cross Food Bank and Open Table. Since joining Latina Republic, Katherine has co-developed the Responsible Fatherhood Initiative including reaching out to community partners, drafting portions of the grant application based on research, and implementing administrative needs via allocation of resources. She identifies funders and drafts grant applications on behalf of nonprofits in Guatemala, El Salvador and Honduras.


Erika Lim
| Board Member
Erika is a first-generation college graduate who is passionate about improving the lives of immigrants. Her senior capstone uncovered and analyzed the lives of a population of undocumented immigrants that many do not know exist; undocumented Asians. The capstone discusses the history of the term undocumented, the history of Asian immigration to the US and to understand and analyze the experience and challenges associated with being an undocumented Asian immigrant. After graduating from Soka University of America with a Bachelor's in Liberal Arts, Erika went on to serve her nation through AmeriCorps as a FEMA Corps member deploying to three major hurricanes including Hurricane Harvey in Texas, Hurricane Irma in Florida, and Hurricane Maria in Puerto Rico. After completing her service term, she returned to New York City and is currently the Development Manager at Green City Force, an AmeriCorps program that prepares young adults aged 18-24 who reside in the New York City Housing Authority (NYCHA) for careers through green service.


Verónica Quezada
| Board Member
Verónica Quezada is the daughter of Mexican immigrants. As Xicana and part of the 1.5 generation, she has always identified with and fought for La Causa, for the immigrants. Her parents were undocumented for a long time, she has witnessed the injustice against and invisibility of this community. Now, she would like to help raise awareness and exalt all the great deeds accomplished by Latinx immigrants in this country. Verónica obtained a doctorate degree in Latin American and Chicanx/ Latinx Literatures from the University of California, Irvine. She is an Assistant Professor at Soka University of America, Aliso Viejo, in the Language and Culture Program where she teaches all levels of Spanish and Learning Clusters on Chicanx Studies and other topics.


Jessica Torres
| Board Member
Jessica Torres graduated from Soka University of America, where she earned her bachelor's degree in Liberal Arts. During this time, she had the opportunity to complete a fieldwork project in Guatemala where she and her classmates studied the environmental impact mining had on local communities and families, while also being in the presence of community leaders who were creating change. It was experiences like these that further inspired her to uplift and empower those whose voices go unnoticed, whether they're animals or people, her work in advocacy was just beginning. For the years following, she focused on increasing her involvement in the nonprofit sector, which led her to volunteer, intern, and be employed at several organizations throughout Los Angeles. Soon after, she was motivated to continue her education and graduated with her master's degree in Nonprofit Management from Antioch University. She learned not only the ins and outs of the nonprofit system but also how to create greater impact as a leader. She believes in the value of creating empowered communities, educating others, and creating an inclusive space for all. In doing so, she now works at Families In Schools where she is not only passionate about supporting students and their families, but truly believes in educational equity and the importance of eliminating barriers. Her most current work focuses on community engagement, with great attention to building a bridge for students, families, and communities to access resources. Jessica has experience in development, direct service, humane education, advocacy, community outreach, communications, programs, and youth mentorship. As a compassionate leader, she strives to build connections through collaborative efforts and create positive experiences for others.


Immigration Writer Internship
Christy Canjura
| Notre Dame of Maryland University
Immigrating to the United States from El Salvador at five years old, Christy is devoted to striving towards a society in which immigrants are recognized for who they are beyond a legal status. As a DACA recipient, her experiences cultivated her outlook on the various issues immigrants face and led her on the path to become an immigration lawyer. She is a junior at Notre Dame of Maryland University, majoring in Political Science. Through her studies, Christy has expanded her knowledge on the political climate between the U.S. and Latin American countries by participating in the Washington Model Organizations of American States (OAS). She has also moderated campus-wide debates delving into various beliefs about immigration, including views from the general public and political candidates. Her passion and empathy towards the diverse array of issues immigrants face is evident. Christy believes her experience as an Immigration Writer will assist her to share compelling stories about the meaningful contributions immigrants make in the U.S. Christy is committed to uphold the Latina Republic's mission to build bridges between the U.S. and Latin American countries with the power of storytelling.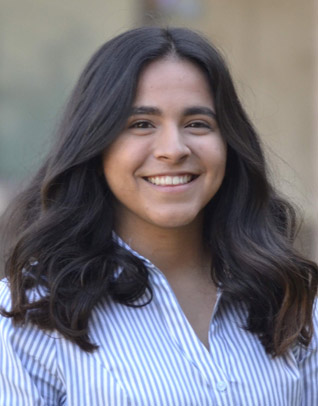 Daisy Gonzalez
| University of California, Riverside
Daisy Gonzalez is an undergraduate student at the University of California, Riverside studying public policy and education. As a first-generation Mexican-American student, Daisy has witnessed firsthand the inequities of the public education system and the challenges students of color face navigating these institutions. Because of this, she has always been interested in learning about education reform along with the critical action needed to ensure educational equity and achievement. She is passionate about combating education issues such as unequal redistribution of resources, the integration of diverse curriculum, effective teacher preparation programs, and other issues affecting the experiences for students of color. Daisy hopes to pursue a career in education policy to uplift the narratives of underrepresented students and advocate for a more equitable, supportive, and empowering learning experience. As an immigration writer, Daisy hopes to uncover stories that display the uncertainties undocumented students endure, which are oftentimes neglected when having conversations centered on education reform. She hopes that through her stories policymakers, school districts, and the general public can gain a better understanding of their experiences and inspire multilateral support for these students.


Valeria Lopez
| University of California, Riverside
Valeria is a junior pursuing a major in Political Science/Law and Society with a minor in international relations. Coming from two immigrant parents who were born in Guadalajara, Jalisco Mexico, she has seen first hand the hardships immigrants face when moving to America. Seeing the difficulties immigrants deal with on a daily basis in America, it has inspired her to pursue a career as an immigration and civil rights lawyer. She has a passion for fighting for the rights of not only immigrants but for individuals who face racial and social injustices. She wishes to raise awareness about immigration issues such as the inhumane conditions children and adults experience in detention camps as well as helping families attain their documents to be able to work and live in the U.S. In the future she would like to start a charity that helps immigrant families overcome the difficulties that come along with living in a foreign country that is not always welcoming to immigrants. Valeria hopes that her work as an immigration writer will allow her to spread the stories of immigrants and that her career in immigration and civil rights law will allow her to create change for the Latino immigrant community.


Aditi Mittal
| Georgetown University
Aditi is a rising junior at Georgetown University. As an Economics major with minors in Government and Justice & Peace Studies, she has always been interested in the economic and political determinants of global migration. Aditi has participated in and led a university-sponsored immersion program to Tucson, Arizona and Nogales, Mexico that has allowed her to directly explore the complexities of Latinx migration and understand the realities of immigrant life at the United States' southern border. This experience has driven her passion to advocate for the migrant justice movement and support efforts that provide humanitarian assistance to migrants. Aditi hopes that her work as an Immigration Writer will amplify the voices of immigrants who are often neglected in national conversations and, ultimately, create actionable change.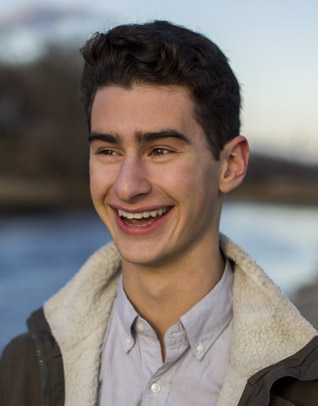 Daniel Tepler
| Bates College
My name is Daniel Tepler, from Bridgeport, CT. I am a rising Senior at Bates College where I study Politics, though I recently spent a semester in Mérida, Yucatán, Mexico where I studied Mexico-US relations at the Universidad Autónoma de Yucatán. I am currently completing virtual interviews with ex-US migrants in Oaxaca for a journal article which explores the role of return migration on local electoral politics in Mexican sending communities. By listening to immigrants with fascinating stories of ingenuity and resilience, I began to appreciate personal storytelling as a tool to highlight the human impact of national immigration politics. In my work for Latina Republic, I hope to highlight captivating narratives of immigrant contribution to society and, in doing so, engender greater compassion for immigrants living in the US.


Family Resource Specialist Internship
Karla Martinez
| UC Davis
I enjoy writing historical fiction, teaching/learning and building community with others. A perfect day for me is sitting under a tree at my grandfather's vineyards in Zacatecas in the summer, reading Eduardo Galeano's Children of the Days, while drinking a chai tea. I am interested in understanding diverse ways of knowing, understanding and interacting with the world and using those epistemologies to grapple with environmental issues. I enjoy watching abstract or experimental films, I love world music, I want to have my own band that is not genre specific when I finish school. I am first generation Xicana, I am queer and identify as a female. I was raised in the Eastern Coachella Valley but moved all across the state, in the summers, I was raised by my paternal grandparents in Zacatecas ,Mexico. I am family oriented and my hero is my younger sister who dances her heart away to the beat of her own drum. I am the oldest of 4. Justice is important for me, economic justice, environmental justice, social justice, and racial justice. I want to see a world that does not value profit over people, a world that respects the earth. What's important to me is that we work collectively to achieve fulfilling lives by any means necessary.


Latin American Correspondent Internships
Dashiell Allen
| Reed College
Dashiell is a senior at Reed College studying Latin American and Peninsular Spanish literature. He is currently writing a thesis on the literary and political production of the Frente de Liberación Homosexual in Argentina during the 1970s and is interested in studying feminist and LGBTQ+ movements in Latin America. At Latina Republic, Dashiell intends to elevate the voices of activists and organizers that work to promote human rights and immigrant rights throughout Mexico. He is excited to contribute to the organization's mission of breaking stereotypes and bringing attention to underreported stories throughout Latin America.




Noelani Bernal
| University of Chicago
Noelani is a rising senior at UChicago, pursuing majors in Global Studies and Romance Languages with a particular focus on Latin America, Spanish, and Portuguese. Originally from Southern California, her interest in studying Latin American culture cultivated while she was enrolled in a K-12 Spanish immersion program. Since then, Noelani has worked to expand access to higher education in Mexico and Brazil through EducationUSA, taught English to Spanish and Portuguese-speaking communities, studied Portuguese and Brazilian culture intensively in Rio de Janeiro, and conducted research on the cultural impacts of rapid environmental change on vulnerable communities primarily in the Brazilian Amazon. As a Latin American Correspondent, Noelani hopes to shed light on grassroots movements that give a platform to communities who face the brunt of environmental change, all while making their stories more accessible and relevant to U.S. readers.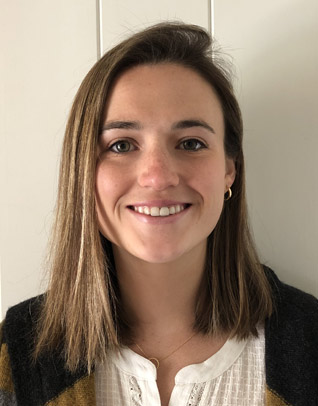 Nicola Durham
| Dickinson College Alumni
Nicola is a graduate of Dickinson College with a Bachelors Degree in Environmental Science and a minor in Earth Sciences. During her time at Dickinson, Nicola developed a strong interest in sustainable agriculture and innovative sustainability solutions which empower individuals and their communities. Nicola has had considerable experience working at an environmental conservation non-profit where she wrote grant proposals, drafted local environmental policy bylaws and created educational science programs for local schools. Nicola has always been passionate about the power of writing and the ability to share an individual's experience through a story. In her work as a Latin American Correspondent, she hopes to share the stories of the people and organizations making positive environmental changes within communities across Latin America. She hopes that through these stories, she can shed light on both the progress and struggles of individuals throughout these regions.


Hannah Fontaine
| Harvard University
Hannah is a senior at Harvard University studying the History and Literature of Latin America, Government, and Spanish. She's currently writing a thesis about the connection between the state-sponsored violence of the Guatemalan Revolution and the lack of prosecutorial and judicial success for women who are survivors of sexual violence in the country today. When writing about communities she isn't a part of, Hannah emphasizes their voices and experiences, telling their stories as they want them to be told and highlighting the successes of organizations and movements working to make their communities better. Hannah wants to go to law school and practice some form of social justice law; whether that's immigration law or criminal defense with a social justice lens, she wants to focus on using her privilege to help marginalized folks get the justice they deserve. She currently volunteers with a bilingual preschool program, La Escuelita, near her hometown in Wisconsin and works with the Small Claims Advisory Service to offer legal information to Spanish speakers in Massachusetts going through the small claims process. As a Latin American correspondent, she hopes to further her understanding of women's movements and legal advocacy in Guatemala, as well as elevate the stories of survivors of sexual violence through articles and her own thesis.


Jordan Hopp
| University of San Francisco
Jordan is a rising senior at the University of San Francisco. As a Sociology major and a Latin American Studies minor, Jordan is constantly striving to immerse himself within diverse environments in which he may learn about the various issues and obstacles that individuals face within modern society. Jordan has participated in two university-sponsored immersion programs,in which he has studied issues of transnational migration, street children, and human sex trafficking in both Puebla, Mexico and Lima, Peru. Jordan is particularly interested in the presence of violence, the effects of migration, gender inequalities, and grassroots movements of social change within Latin America. He hopes that his work as a Latin American Correspondent will provide him with an incredible opportunity to implement his passions for community outreach, social justice, and humanitarian aid on a global scale, and shine light on the lives of individuals whose experiences are often neglected.


Oriana LoCicero
| Bates College
Oriana is a recent graduate of Bates College with a B.S. in Chemistry and a minor in Dance. She was co-raised by her mother, who was born in Puerto Rico, and her Argentine grandmother. At the age of seven, her family relocated to Argentina for three years. Passionate storytelling was a core aspect of how her grandmother raised her, painting pictures in her mind of Buenos Aires in the sixties and her arrival to the U.S. as an immigrant. As Oriana grew older, her grandmother recounted stories of Los Desaparecidos. This was one of the first times that Oriana identified the power of stories to humanize human rights issues. During her junior year in college Oriana studied abroad in Barranquilla, Colombia where she heard stories everyday on the bus to school from Venezuelan immigrants describing the reality they live in. In her classes, she learned about the unjust history of the Indigenous population and later visited various Indigenous reservations where she was confronted with how the history continues to play out until present day. These experiences deepened her understanding of how personal stories allow the reality of the injustice to have a stronger impact. Oriana is motivated to work with Latina Republic to provide a platform for individual stories to be heard, so we can better understand, empathize, and be motivated to take action in human rights issues.


Margarita Salazar
| Mount Saint Mary's University
My name is Margarita Salazar, and I am currently a senior at Mount Saint Mary's University, where I will obtain my Sociology degree. I am a product of two immigrant individuals who traveled to the United States to escape the turmoil they faced in their home countries in Latin America. As a result of many of my Salvadoran family members currently seeking refuge in the United States, I have found myself connecting more with the immigrant community through voluntary work at a refugee and family service center that also assists my family members. This experience has exposed me to cultural, political, and economic issues that immigrants in the United States face and made me want to pursue a career in community outreach within the immigrant population. While working with these organizations, I also realized how important storytelling is when amplifying these commonly suppressed voices. I believe that storytelling is a powerful tool used to educate audiences about social issues that are often silenced or promote current innovations that are not typically broadcasted on a large scale. Latina Republic is a great platform to not only reinforce these voices but also for individuals to connect and become inspired by them. Through my experience with Latina Republic, I hope to make meaningful connections with individuals and their stories that will influence me to strengthen my advocacy for immigrant rights.


Vianna Villacorta
| Mount Saint Mary's University
My name is Vianna Villacorta, I am currently a senior at Mount Saint Mary's University Los Angeles. I am majoring in Spanish Studies with an emphasis in translation and plan to pursue a business degree. I am American, but I come from a Mexican and Salvadoran background. I am interested in writing about the social issues Latin American countries are facing in the world today such as, education and health. I have traveled to many different countries and regions in Latin America such as Puerto Rico, Mexico, Costa Rica, and Nicaragua. The common factor these countries have are the lack of support and funding from the government. I believe the voices of the habitants of these countries need to be projected to the world to raise awareness. As a Latin American Correspondent, I plan to expand my knowledge, language, and culture of my Latin Heritage. I am thankful to be a part of this experience, in hopes of addressing and helping raise social issues in parts of Latin America. I know this opportunity will help me be a more well-rounded and professional person because of the different connections I will be making with other professionals.


International Consultants
Bernardo Méndez Lugo
| Mexico
A Mexican Diplomat retired, he has been executive director of Promigrant Foundation Americasinmuros.org based in Mexico City since March 2017, with a worldwide network of volunteers in more than 100 cities. He was founder Professor at Universidad Autónoma Metrópolitana Xochimilco campus and did teaching & research for 20 years. In 1990, he joined the Mexican Foreign Service and was Consul in Montreal, Atlanta, San Francisco, Tucson, San Salvador and Chicago. He has published hundreds of articles and coauthored more than ten books and has been international Consultant for UN PAHO-WHO for public health, World Bank, OECD and UNIDO. He has delivered courses, workshops and lectures in many countries and Mexico. He is currently giving lectures on Covid-19 and international migration.


Maribel Justina Moya
| El Salvador
My name is Maribel Justina Moya. I am 62 years old. I have four children and eight grandchildren. I live in a community called Asuchio, in the municipality of Zaragoza, Department of Libertad, El Salvador. It is an organized community that was formed after the armed conflict and the 1991 peace accords. The community has a Women's Association, in which I hold the position of president on the board of directors and, in addition, I am president of the Fundación CORDES Association for the period 2019-2021. My work within the CORDES Foundation is more in the part of management and administration and also in the part of institutional management. Within these processes, my work is to guarantee the management and coordination with the other coordinators of programs and projects such as the elderly, the gender unit, the agricultural program, the youth program and the advocacy program. Coordination is carried out with all the community and municipal associations where CORDES has an intervention. For its part, within the community and the women's association there is a close relationship and alliance with the CRIPDES association and with the communal leadership of the same community. Within all this process and these coordinations I like to seek support for women and the community itself, mainly for agricultural production. We seek to guarantee the food security of families. Along these same lines, in 2013 I organized different community savings groups, in which I sought to generate a saving habit in each person; in such a way that the families can have a new support mechanism, because the members of the groups can use the money to make loans among themselves, which allows them to solve any economic situation of their families. Personally, I am a dynamic person who likes to have her own chickens and hens. I also like agricultural and the growing of corn, and beans.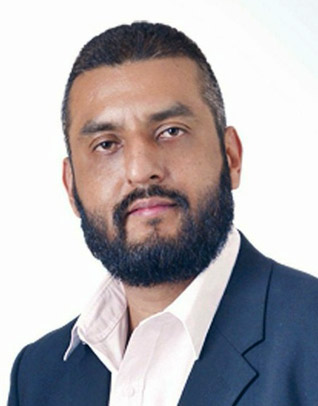 Luis Enrique Contreras Reyes
| El Salvador
Political Analyst for Salvadoran TV and Academic and Opinion Columnist for several newspapers in El Salvador. Consultant in Public, Citizen and Police Security, and Founder and President of PROSEDE Consulting (Protection, Security and Defense) a company that offers consulting services and training in crime prevention and security. From 2005 to 2019, I was an instructor for the National Academy of Public Security (ANSP), a police training institution in El Salvador. Accreditations include, International Certification in Citizen Security, Level III Expert from Costa Rica. International Certification in Police Intelligence Methods, Costa Rica. Criminological Approach and Crime Prevention Training; Certification as a Specialist in Police Tactical Defenses; Diploma in Police Models for the Prevention of Crime and Violence and Research Center for the Prevention of Violence (CIPREVI) Guatemala.