"Staying competitive as a country requires supporting immigrant & international students. Ahead of the 10 year DACA anniversary, I'm leading a hearing on why Congress must fix our outdated immigration laws to help these students succeed," Senator Alex Padilla, Hearing on Higher Education & Immigration.
Staying competitive as a country requires supporting immigrant & international students. Ahead of the 10 year DACA anniversary, I'm leading a hearing on why Congress must fix our outdated immigration laws to help these students succeed. https://t.co/panD2ojvRi

— Senator Alex Padilla (@SenAlexPadilla) June 14, 2022
"The hearing couldn't come at a more timely moment," announced Padilla, "Tomorrow marks the anniversary of DACA, a program that has helped hundreds of thousands of recipients pursue their dreams, their American dreams while contributing to their communities and strengthening our economy. From day 1, DACA was never intended as a permanent solution and has left hundreds of thousands of young people and their families in limbo. We urgently need to expand DACA and expertly codify protections for Dreamers into Federal Law," affirmed the Senator.
Padilla highlighted the nation is undergoing a labor shortage, "We simply do not have the workforce needed to meet the demands of our growing economy. And that demand will continue to grow in the coming decades." The hearing drew the connection between labor shortages in the U.S. and the need to build protections for DACA. "When promising students are pushed into the shadows, we all lose," said Padilla, "Congress must pass a legislative solution for Dreamers so more students can earn their degrees and join our workforce. Our economy needs the passion and talents of immigrant youth. That's why immigration reform in higher education is a bipartisan issue and a top priority for America's business community."
Senator Padilla called DACA, "a vital program that has enabled many of these young people to study, to work and to make their lives here in the U.S."  Padilla explained that despite the fragile protections, DACA students still face roadblocks and uncertainty based on their immigration status:
"They live in constant fear of DACA ending. Because of congressional inaction and enormous legal challenges to DACA, the majority of todays' undocumented high school graduates can't even benefit from DACA's protections. That means no authorization to hold a job or a chance to get a drivers license. It means potentially being shut out of college or being ineligible for financial aid."
Senator Cornyn also spoke at the hearing, expressing his support for DACA but pointing at the flaws of the program's beginnings: "Tomorrow marks the 10 anniversary of the memorandum that created the DACA program. I've long advocated for a pathway for our DACA recipients. They came to the US at an early age through no fault of their own and they know no country other than the US. Unfortunately, the program was built on shaky legal grounds, which has resulted in 10 years of litigation which has not yet been concluded. The Immigration and Nationality Act sets forth a comprehensive statute scheme for allocating legal status, and the DACA population is not covered under the statutory framework and the statute does not even include a category for them."
Senator Durbin also spoke at the hearing recalling his introduction of the Dream Act 21 years ago: "It was 21 years ago in this room when I first introduced the Dream Act, a bipartisan legislation to give undocumented immigrants who grew up in this country a chance to become citizens… Eleven years ago, I chaired the first ever senate hearing on the Dream Act. We've never been able to get it to the President's Desk but we are not giving up. The question now is, what are we going to do to fix the problem?"
It's been ten years since President Obama heeded my calls and announced DACA.

I'm speaking live on the Senate floor to mark this anniversary and call on Congress to finally step up and provide a pathway to citizenship for Dreamers.

WATCH: https://t.co/OUOrE1uj7s

— Senator Dick Durbin (@SenatorDurbin) June 15, 2022
For its part, on June 15th, 2022, the White House released a statement "in celebration of the remarkable contributions of Dreamers and DACA recipients, and reaffirming the administration's commitment to preserving the landmark policy, while calling on Congress to pass legislation to provide lasting protections to Dreamers."
The Deferred Action for Childhood Arrivals (DACA) policy, has allowed hundreds of thousands of non-citizens who were brought to the United States as children to live, study, and work in the United States—contributing to the U.S. economy and the future of our country.
I met with DACA recipients to hear their experiences, hopes and dreams for their futures. They are teachers, organizers, and entrepreneurs. Each of these young leaders has contributed and given back to this country, which is their home. pic.twitter.com/g4dyj1AKSl

— Vice President Kamala Harris (@VP) June 16, 2022
Economic Contributions and Educational Achievements of DACA Recipients
DACA has profoundly improved the lives and economic circumstances of individual recipients and their families—and by extension, the communities in which they live, and our country as a whole.  Since 2012, approximately 825,000 individuals have been granted DACA, stated the White House.
DACA recipients have increased earning potential.  The White House statement cited a 2021 study by the University of Texas at San Antonio, demonstrating DACA beneficiaries experienced increases in college enrollment and degree completions, as well as more professional job opportunities, as compared to their non-DACA-eligible counterparts.  During the period of 2012 to 2016—the number of DACA recipients with a Bachelor's degree tripled; professional job attainment for DACA recipients grew by 34%; and the incomes of DACA recipients more than doubled, reported the White House.
Dreamers enrich our nation and make us stronger across each generation.

On the 10th anniversary of DACA, I had the honor of welcoming DACA recipients to the White House. pic.twitter.com/AYmOgJ3gJr

— Jill Biden (@FLOTUS) June 16, 2022
The benefits of this increase in prosperity extend well beyond DACA recipients and their families. DACA households have significant spending power—they own more than 68,000 homes across the country, contribute $760 million in mortgage payments and $2.5 billion in rental payments annually, and pay $6.2 billion in federal taxes and $3.3 billion in state and local taxes each year, reported the White House.
Approximately 343,000 DACA recipients are employed in industries deemed essential. This includes an estimated 20,000 educators in our nation's schools and classrooms, 34,000 healthcare workers, and 100,000 food supply chain workers who have worked tirelessly to support and sustain us during the COVID-19 pandemic. An estimated 300,000 U.S. citizen children have at least one parent with DACA, and roughly three-fourths of DACA recipients have a U.S. citizen child, sibling, spouse, or parent.
Economic Benefits of Permanent Protections for Dreamers
Of the 825,000 noncitizens who have been granted DACA since 2012, 76,000 have since become lawful permanent residents (green card holders) and approximately 4,000 have gone on to become naturalized U.S. citizens.  While strengthening and fortifying DACA is essential, providing permanent protections to Dreamers and others will generate even more economic value for the country.
The Promise of Permanent Protections
At a time when American employers are struggling to find workers in critical industries, providing an opportunity for DACA recipients and Dreamers to obtain lawful status will increase the effective labor supply and boost economic growth. Studies show that new permanent residents have greater productivity than their undocumented counterparts and generate increased tax revenues.
DACA and Undocumented Students' Education, Professional Potential 

Tuition & Financial Aid Equity for Undocumented Students
The U.S. is home to more than 427,000 undocumented students, including DACA recipients, in higher education. Each state implements its own policies in terms of providing access to in-state tuition and state financial aid to the state's undocumented residents.
The Higher Ed Immigration portal analyzes in-state tuition and state financial aid policies across all 50 states and D.C. to measure and compare the inclusivity and effectiveness of the policies. Policies that provide tuition and state financial aid equity generally expand access to higher education and help fuel the state's economy.
Expanding Access to Driver Licenses
Higher Ed Immigration's portal analyzes driver license and state identification policies across all 50 states and D.C. to measure and compare the policies. Policies that provide individuals access to driver licenses and state identification cards, regardless of their immigration status, help expand mobility and increase safety in the state's roads.
Top States by Immigrant & International Students
Higher Ed Immigration portal provides an overview of the top states in the number of undocumented, first and second-generation immigrant, and international students enrolled in higher education.
For more than two decades, efforts to pass legislation providing a durable solution for Dreamers have failed.  It was 2001 when Senators Durbin and Hatch introduced the first bipartisan Dream Act, offering conditional residency and a path to permanent residence to undocumented immigrants who entered the United States as children. In March 2021, the House of Representatives passed H.R. 6, the American Dream and Promise Act, introduced by Rep. Lucille Roybal-Allard, with bipartisan support.  On the ten-year anniversary of DACA, the Biden-Harris Administration celebrated DACA recipients and again called on Congress to pass legislation to protect and honor Dreamers.
DACA What You Need to Know
Researched and compiled by Higher Ed Immigration Portal
DACA Demographics
DACA's Impact on U.S. Citizens
More than 3 million people live with a DACA recipient, including 300,000 U.S.-born children who have at least one parent with DACA.
According to a recent 2021 DACA survey, over 76% of DACA recipients have an immediate family member (parent, sibling, spouse, or child) who is a U.S. citizen.
An estimated more than 2.5 million U.S. citizens live with DACA-Eligible young people.
250,000-300KS. citizen children have a parent who is a DACA recipient.
More than 90% of recipients are employed.
According to American Immigration Council, within DACA-eligible individuals: 58% of recipients moved on to a job with better pay; 48% moved to a job with better working conditions; 53% moved to a job with health insurance or other benefits.
DACA's Impact on the Economy
According to American Immigration Council (2021):
53% of respondents moved to a job that "better fits [their] education and training."
52% moved to a job that "better fits [their] long-term career goals."
17% obtained professional licenses.
The average hourly wage of respondents increased by 86% after receiving DACA, rising from $10.46 per hour to $19.45 per hour.
79% of respondents to "become financially independent" but benefited the U.S. economy by increasing their purchasing power and tax payments at the federal, state and local levels.
60% of respondents said they bought their first car after receiving DACA, which boosted auto sales and generated sales tax revenue and registration and title fees.
14% of respondents said they bought their first home after receiving DACA, which had comparable ripple effects throughout the economy. Roughly 56,000 DACA recipients are homeowners who make $566.9 million in mortgage payments each year. DACA recipients who are not homeowners pay $2.3 billion in rent each year. Households containing DACA recipients have $24 billion in after-tax spending power.
Education
 Support for a Pathway to Citizenship
By a margin of 83%12%, Americans support allowing undocumented immigrants who came to the U.S. as children to remain in the United States and eventually apply for citizenship (Republicans support doing so by 66%30%.) ( 2021 Quinnipiac poll).
80% of Americans back permanent legal status for undocumented immigrants, including a 64% majority that supports citizenship (PRRI poll).
Recent polling shows that if the courts strike down DACA, 60% support Congress taking action to provide immigrant youth with permanent protections.
On Day One of the current administration, President Biden directed the Department of Homeland Security and the Department of Justice to take all appropriate actions to "preserve and fortify" DACA.  On the 10th Anniversary of DACA, the Biden Administration reaffirmed its commitment to defend DACA in court stating it is "working expeditiously on a rule to codify and preserve the policy.  Ultimately, however, only Congress can provide the permanent relief that Dreamers need and that our country deserves," stated The Whitehouse.
I have had the privilege of serving my Congressional District for 30 years—the home of the nation's largest population of Dreamers.

In these Dreamers, I have repeatedly found hope for a brighter tomorrow. @SenateGOP needs to pass the 'Dream Act' now. pic.twitter.com/sFA4FFrPvI

— Rep. Lucille Roybal-Allard (@RepRoybalAllard) June 15, 2022
---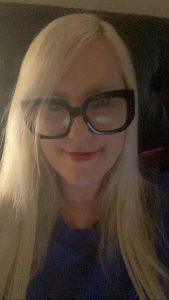 Soledad Quartucci | Latina Republic
Dr. Soledad Quartucci is the founder and CEO of Latina Republic, a 501(C)3 California-based nonprofit organization. Latina Republic is committed to improving the diversity and professional development of storytellers in the media industry as representation matters and affects the stories we tell. Latina Republic makes space for and empowers unheard voices and trains the next generation of leaders in the U.S.