Mexican Senate Hosts Forum on Femicides. The National Forum on Femicide: Visions and Solutions was held on October 19, 2022, in the Mexican Senate in Mexico City. The event was broadcast on the YouTube, Facebook and television channels of the Senate of Mexico.
The Senate brought together public servants, legislators, civil society organizations, activists, experts and academics to analyze preventive measures and viable solutions to reduce and eradicate femicide in Mexico.
Experts discussed the statistical panorama of femicide in Mexico, the current protocols of action, the investigation process, the flaws with the current system and the spaces where new approaches are needed.
The forum was hosted by Gabriela Lopez Gomez, Senator of the Mexican Republic; and President of the Special Commission on femicides.
The senator launched the event with a special thanks for "two people who supported us and who are part of this great organization," Andrew Rudman, Director of the Wilson Center's Mexico Institute and Lila Abed, Deputy Director of the Mexico Institute of the Wilson Center.
On Femicides and Impunity
This article highlights key statements made by the speakers. The group of presenters shared extremely insightful details that clarify how impunity is born, how it is sustained and how to dismantle it in Mexico. The Forum also revealed that despite the giant challenge of dismantling impunity and ending femicide, this group is passionate about making changes and open to opinions and new visions to make Mexico a safe and welcoming space for all women.  
Gabriela Lopez, Senator of the Mexican Republic
"The true scale of violence against women is not known,"

Senator Gabriela Lopez
True Scale of Violence is Unknown
"The UN has identified violence against girls and women as the most serious, the most entrenched and the most tolerated in the world. Globally, one in 3 women experience sexual or physical violence by an intimate partner or within the home. However, the true scale of violence against women is not known. Standardized data is needed, especially global data," states Senator Lopez.
Defining Femicide
Until now, in very few countries, is the crime of femicide differentiated from homicides.
"Most of the countries that have recognized femicide, as a crime, are in Latin America where 16 nations have modified their laws to define and punish this crime,"

Senator Gabriela Lopez
Article 325, Federal Penal Code
In Mexico, Article 325 of the Federal Penal Code states that femicide is a crime that deprives a woman of her life for reasons of gender.
And while the law defines the crime:
"There is no legislative harmony in our country. Therefore, there are 33 different ways to define, investigate and punish femicide,"

Senator Gabriela Lopez
Legislative Disharmony Across Mexico
For example, in Michoacan or Coahuila, the minimum sentence is 20 years, while in Oaxaca the sentence is 50.
Legislative Void-It's Impact on Children
No legislation has considered the parental authority of minors who are abandoned when their mother has died and their father is the assassin. And only in the period from 2018 to 2021, more than 5,000 girls and boys have been orphaned by femicide in Mexico, explains Lopez. 
Bureaucracy, Mistreatment of Victims, Lack of Gender Perspective
To all this we must add the excessive bureaucracy, the little attention to the victims, the lack of gender perspective of the people who deal with this crime and therefore "do not act correctly on many occasions," said Senator Lopez.
"When I arrived at the special commission to follow up on femicides, I did not imagine the challenge that this meant, that is why we defined 3 specific objectives," recalled Lopez:
1) Promote legal harmony
2) Standardize protocols and action guidelines
3) Carry out the programs, norms and action protocols from a gender perspective
"For that, the first thing we needed was information on all the topics," said Senator Lopez, adding that the search for information, multiple perspectives and experiences led to the creation of this forum.
Forum's Goal
The forum called on various experts to offer different perspectives and possible solutions to combat and eradicate violence against women, adolescents and children. The forum's goal is to propose concrete actions to end the "pandemic of violence" experienced by women in Mexico.
"Unfortunately we still have many challenges to overcome in the world and in our country," said Senator Lopez.
In the month of August alone, the Executive Secretariat of the National Security System recorded 67 femicides:
"Eighty-six percent of the entire country is on alert for femicide. We cannot and must not get used to this reality. It is urgent to work and create public policies to prevent, care for and protect girls, safeguarding their rights, their security and their life without violence,"

Senator Gabriela Lopez
In her concluding remarks, Senator Lopez made a promise:
"I am sure that today's discussion tables will provide interesting contributions and I promise to record each of the solutions and proposals that you are going to present here to include them in a package of new initiatives that along with my fellow legislators we are going to include in the working period of this commission. Because it must be with laws but also with education that we seek to change the reality that women live today. Because time alone will not change it."
Senadora Nuvia Magdalena Mayorga Delgado
"Femicides are a pandemic for which there is no answer,"

Senator Mayorga Delgado
The senator is a member of the special commission in charge of following up on the cases of femicide of girls, women and adolescents of the senate of the republic.
"This is a very delicate issue that we are experiencing in Mexico. What do we need? The support of the senators to be able to make initiatives in favor of this issue," stated Senator Mayorga.
"Murders against women occur throughout the national territory. From the north to the south of our country. It is an issue that all of us here and civil society have to resolve…femicides are pandemic for which there is no answer," declared Senator Mayorga.
Women, adolescents and girls suffer double violence
Senator Mayorga explained that women in Mexico are victims of violence and victims of a justice system that is inaccessible to them:
"When they seek, they do not find the services or access to justice to help them access protections and rights,"

Senator Mayorga Delgado
Impunity
"Our country has a high rate of impunity. By standing at 49.7 points of what is established by the global index of impunity in Mexico, we are below the average of this measure made by the University of the Americas of Puebla," said Senator Mayorga.
4 Judges for Every 100,000 inhabitants
"Mexico as a country has 4 judges for every 100,000 inhabitants. When the average number of judges worldwide is 17 judges per 100,000 inhabitants. This is what we see in impunity. The states need a greater number of judges to be able to do justice for these women,"

Senator Mayorga Delgado
Senator Mayorga said that the responsibility to safeguard women's lives belongs to both the federation and the states. The federal and state governments are also responsible for ensuring justice for the survivors and families.
"Between 2015 and 2021, 5,400 women were murdered in our country. The rate of femicide has grown in our country by 134%, according to official data by INEGI,"

Senator Mayorga Delgado
Rates of Femicide
A 2018 INEGI study reports that 45% of women who have been murdered were victims of intimate partner violence. 
Fighting Statistics by Introducing New Curriculum in Children's Textbooks
Mayorga highlighted the importance of rethinking education curriculum to include, very early in education, narratives of respect, inclusion and awareness.
"The topic has to be included in children's textbooks so that the new generations have an improved education, a culture of understanding of what femicide is and what respect for women looks like,"

Senator Mayorga Delgado
"We are seeking that femicide does not prescribe more femicides," said Mayorga. Congress is looking to legislate "in a better way," when it comes to approaches to end femicide.
Senadora Geovanna del Carmen Bañuelos de la Torre, Senator of Mexico
"It is worrisome that 85% of the national territory has declared a gender violence alert,"

Senator Geovanna del Carmen Bañuelos
"It is worrisome that 85% of the national territory has declared a gender violence alert. Eighty-Five percent of the national territory: This is the size of the challenge we face. There are 10-11 women whose lives are taken daily in our country," said the Senator.
"These women whose lives are taken leave an irreparable void in their families and in society,"

Senator Geovanna del Carmen Bañuelos
Mexico's Debt to Women
The Senator said that the crime of femicide is a battle the State is losing.
"The Mexican State is indebted to Mexican women. We are falling short in guaranteeing the peace and security of women," declared the Senator.
Naming the Crimes for What they Are
According to the National Femicide Observatory, only 30 to 35% of femicides are classified as femicides by the authorities. "We face the challenge of naming things as they are," stated Bañuelos.
"There are state prosecutor's offices that do not have gender protocols, where women are held responsible for their own deaths. These offices evade responsibility with these types of narratives. This hurts women and all Mexicans,"

Senator Geovanna del Carmen Bañuelos
José Narro Céspedes, Senator of Mexico
"Femicides are a problem of hate and misogeny," 

Senator José Narro Céspedes
Mexico needs to rebuild a culture of love
"For every 5 murders of women, only 1 is identified as femicide. We need to build a culture of love, of respect. This forum puts at the center a serious problem that we have in Mexico," said Céspedes.
Social Breakdown
"It is a problem of justice but also of social breakdown, where violence has been gaining ground over respect, love, and friendship,"

Senator José Narro Céspedes
José Christian Hernández Robledo, Coordinator of Monitoring Strategies
"A gender perspective is needed to investigate these crimes. If we have protocols, we must apply them."

José Christian Hernández Robledo, Coordinator of Monitoring Strategies
Hernández Robledo spoke about the process for helping victims and their families. Hernández explained the importance of reinforcing preventive actions and increasing access to justice to eradicate femicide.
"In the period from January to August 2500 women were registered as victims of femicide. In one of every 10 cases, the victim was an adolescent girl,"

José Christian Hernández Robledo, Coordinator of Monitoring Strategies
"We also must recognize that although we speak of a national problem, femicide is not the same nationwide. So far this year in the first 8 months from January to August, the largest numbers of femicides were concentrated in:
Guanajuato
the state of Mexico
Michoacan
Baja California
Chihuahua
Jalisco
Protocols Must be Applied
"If we have protocols, we need to apply them. There is a lack of awareness and training for those who investigate these cases," said Hernández. A gender perspective is needed to investigate the analysis of the context of these crimes.
Amplifying Access to Justice
Hernández stated that high levels of impunity are the result of a lack of access to justice. To repair these flaws with the system, due diligence, a gender perspective and a regard for human rights are needed.
"Otherwise it will be very difficult to reverse the level of this problem that we face today," he stated.
Dr. Francisco Javier Rivas Rodriguez. General Director of the National Citizen Observatory
"Change will not happen if there is no strategy and there are not enough resources,"

Dr. Rivas Rodríguez
Dr. Rodríguez addressed the issue of resources available to serve the victims and their families.
"We are Not Going to the Real Causes"
"We are not going to the real causes of these problems; to the connection that exists between femicide and other crimes suffered by women."
Worst Femicide Record
"Unfortunately, violations are not only at historical highs. We have just experienced the worst year in terms of femicides in our country, which was 2021. We also have another growing problem with other crimes that also victimize women."
Extorsion, Human Traffic
"We have never had so many women victims of extortion and of illegal deprivation of Liberty. Human trafficking is a crime where there is a prevalence of female victims that is at historical highs including the homicides of women and disappearances."

Dr. Rivas Rodríguez
Disappearances of Women
"In the pandemic the number of missing women in our country grew. From 2020-2021, the number of missing women grew by 40% in the first year and in the second year, by 24%. This leads us to a big problem that we have of capabilities and resources."
A Social Problem Anchored in Culture
"The problem of violence in Mexico is anchored to the social structure; it is not a new problem. It is anchored to the culture and many women do not identify as victims of violence. They do not identify that they are being violated through economic resources, through individual freedom, through children, through development opportunities.
Why did violence rise so much in the pandemic and why after we returned to activities are we still at historic highs in family violence?"
Lack of Strategy and Scant Resources
"We can have protocols and a lot of goodwill from many public servants, but change will not happen if there is no strategy ahead and there are not enough resources.
Allocation to support women's protections
"We are very concerned that in the 2023 budget project, the prosecutors have lost between 30 and 40 percent of their resources compared to the previous six-year term.
And we are very concerned that the municipal police, who should be the responders in cases of violence for the third consecutive year, have zero pesos and zero cents in what has to do with their training.
Police officers who are already dismantled and who experienced a great crisis during the pandemic. In these 3 years they have seen the possibilities for improvement cancelled."
"The Senate Has Failed Us"
"Here I make a respectful, clear and harsh call: The Senate has failed us. You have failed us by authorizing a failed security strategy. It has failed us by authorizing a series of resources that are not getting where they need to go. It is not reasonable for the resources to be focused on the federal and not on the local; nor that the logic for resources is not supported by indicators of performance based on results.
And today, more than 50 percent of what goes to security is received by the Mexican army. And it goes even to programs that have nothing to do with security. While the women are abandoned."
Making Sense on How Resources are Distributed
"The government has earmarked 3.7 percent of the material for actions that promote the eradication of gender violence, or any form of gender discrimination. This is 4.6 percent less than what was dedicated in 2018.
Of every 100 pesos, only 2.4 were allocated to actions that promote the eradication of gender violence. Of every 100 pesos, only 10 cents go to actions that promote an end to any type of gender discrimination.
In 2022, 2.5% of this item includes 17 budget programs that directly affect the eradication of gender violence. They include support programs for specialized shelters; prevention of violence against women and maternal and reproductive health. These programs receive less than a fifth of the total of this budget.
Among the main budget programs we find a diversity of programs that are not mainly focused on issues that have to do with supporting women.
In 2022, the eradication of gender violence concentrated 0.1 of the budget. And this item includes 11 budget programs that only operate in the secretary of national defense. And here we find again a serious problem of distribution of the resource pyramid."
Gender violence cannot be combated by police and prosecutors
"If we want to leave this work to the police and prosecutors, it is because we are too late. Because a woman was already a victim. So we need to truly invest in the causes and this means raising awareness about what violence means, starting with the same women who often do not recognize themselves as victims. Obviously we need a clear strategy, we need resources,"

Dr. Rivas Rodríguez
Saskia Niño de Rivera, Author, "Maldita Entre Todas las Mujeres;" Co-founder, Reinserta
"The prisons are full of women who have killed their aggressors and we do absolutely nothing for them,"

Saskia Niño de Rivera, Co-founder, Reinserta
"The rule of law is the foundation of any democracy….What happens within the prosecutor's offices in the country, impacts how a citizenry operates.
In the latest figures from EMBIPE regarding the security felt by Mexicans, show 74% of Mexicans do not trust the authorities such as the public ministry, such as the judge.
This is a very serious problem because those who suffer from violence in Mexico have no one to protect them.
If I have the feeling that I am not cared for or protected in my country because I have no one to answer for me, then who do I turn to? And this leads us to individualistic thinking, 'I see for myself. If I have to take justice into my own hands, then I'm going to do it.' The prisons are full of women who have killed their aggressors and we do absolutely nothing for them."
Saskia Niño de Rivera, continued:
"Femicide is a gradual crime, it increases. And we have a reactive security system. And that is extremely dangerous, it means that we are not taking care, today, of the 11 women who are going to be killed tomorrow. We are trying to react with a brutal deficit of legal tools,"

Saskia Niño de Rivera
Something we are not talking about is the mental health of the Ministerio Publico that has spent 7, 12, 14, 20 years in the same chair, listening to horror stories.
The defense mechanism desensitizes these workers from the stories, and this leads to a penal system that re-victimizes the victims. Because you are one more file. Just as you came to me all beaten up to denounce your husband, there are 500 more women who have made the same complaint to me. This constant reinjury of the victim, plus the impunity and corruption of the system means that people do not go to our penal system as a protection mechanism.
Let us dare to talk about the mental health of those who, today, provide the first response.
There must be a mental health budget and those who today care for sexually abused children must go to therapy and work on their mental health.
Receiving humane treatment in the criminal justice chain is unheard of. Crimes in this country are not reported because people do not trust the system."
Reactive Security Does Not Prevent Femicides
"Let's stop believing that reactive security protects. Let's talk about crime prevention. Let's understand what drives a man to kill a woman. In this country, feminicidas are not given a voice. Let's do a study of feminicidas! Let me enter the prisons of the country and sit down with the feminicidas of Mexico and understand who are the men who are killing women."

Saskia Niño de Rivera
A Study of Feminicidas is Needed
'Why are we going to give a voice to the feminicidas? they ask.' Because only by understanding the voice of the feminicidas will we understand who they are and how we can eradicate them. And also, how we can prevent it.
In Colombia there was an incredible project that was not politically attractive, but had great success….They did a study about feminicidas that revealed that feminicidas do not know how to control their anger and their rage. They also realized that feminicidas in their country were once children who were taught not to cry, that playing dolls is for jotos. You play with a ball, be a man."
Growing Up Witnessing Abuse, Replicates It 
"So we have children who were taught that the woman is beaten if she steps out of line. That the woman becomes submissive. And this is what they learn. There is a normalization of violence that we have to talk about, and it is unheard of that in our public education system we are not talking about the issue of sexual education, gender equity in schools from primary school,"

Saskia Niño de Rivera
So, let's listen and investigate feminicidas to make very specific prevention programs. And let's do prison intelligence. They are in jail for one crime but have committed other crimes."
Lorena Vázquez Correa, Instituto Belisario Domínguez of the Mexican Senate.
"The autonomy of prosecutors should not become a blank check,"

Lorena Vázquez Correa, Instituto Belisario Domínguez of the Mexican Senate
Vázquez Correa discussed the structural characteristics of Mexico's justice system that contribute to impunity. Some of the problems with the system are manifested in the following ways:
Attitudes that deny the problem
Holding the victims responsible for their deaths
Simulating actions to face the problem, but without really committing themselves
Lack of coordination among the different authorities in charge of responding, which includes the institutional inertia that stops the processes of progressive reforms.
The lack of coordination among institutions results in "weakened institutions and institutional inertia," stated Vázquez Correa.
Legislative Reform
Without legislative reform it will not be possible to advance towards the elimination of violence.
"Only 19 entities have specialized units that are specifically charged with investigating femicides and crimes against women," said Vázquez Correa.
Develop a National Research Protocol
Vázquez Correa identified the following areas where change is needed:
Clearly defined rules for police work and diligence to preserve the scene of the events
If the laws do not force the actors to take action, they will not do it of their own free will. Hence the importance that the congress of the union legislate on prosecutors and femicides
We cannot talk about the reforms to the public prosecutor's offices without listening to the public prosecutor's offices
Prosecutors must have accountability mechanisms, and transparencies
Coordinated relationships need to be improved
The autonomy of prosecutors should not become a blank check that makes them immune to control mechanisms and accountability in the event of non-compliance.
Leticia Catalina Soto Acosta
Head of the Special Prosecutor's Office for Crimes of Violence against Women and Trafficking in Persons
"Nos matan por ser mujeres. Porque nos matan? Porque pueden,"

Leticia Catalina Soto Acosta
"If the Mexican state does not carry out prevention and cultural change that identifies and eradicates the cultural elements that have traditionally justified violence against women, femicides will continue to occur. And criminal law will continue to be late.
In all the public prosecutor's offices in the country, there are officials who are committed. There are officials who suffer every day from lack of resources, growing number of cases, lack of support, poor performance of the first responder…"
Why do they Kill Us?
"They kill us for being women. I think this is a fundamental question: Why do they kill us? Because they can. Why do they kill a deputy getting out of her truck outside a pharmacy? Because they can. Because they carry a gun. Because there is no necessary prevention, because there is no control over the use of weapons. Why kill a teacher with a firearm? Because they can.
This femicide violence has its origin in a patriarchal social structure that has traditionally discriminated against women for many centuries.
And we think that the gender perspective can be injected and that is not true. It is a cultural change that must take root in the institutions, and if the people who are in charge of the institutions do not have a gender perspective, it is very difficult to share it with the thousands of public officials that work with them."
Mexican Senate Hosts Forum on Femicides
In May of this year, Melissa Guízar, child deputy of the Congress of Michoacán, delivered a powerful speech on behalf of the missing women of Mexico. Her testimony reveals the impact that femicides have on little girls' ability to play and feel safe. "Vivir con miedo no es vivir, y hoy tengo miedo," Melissa Guízar.
"I have been seeking justice for my daughter for 2 years and 9 months. Although Jade is not here, she has the right to justice and we, as parents, have the right to the truth. I'm not afraid of dying, we're already dead. When they killed my daughter, they killed us too," Adriana Gomez Martinez, Mother of Jade, victim of femicide. 
Watch the "Foro Nacional sobre Feminicidio: Visiones y Soluciones."
---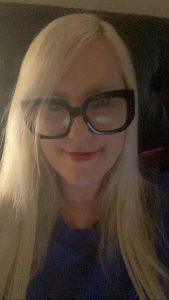 Soledad Quartucci | Latina Republic
Dr. Soledad Quartucci is the founder and CEO of Latina Republic, a 501(C)3 California-based nonprofit organization. Latina Republic is committed to improving the diversity and professional development of storytellers in the media industry as representation matters and affects the stories we tell. Latina Republic makes space for and empowers unheard voices and trains the next generation of leaders in the U.S.