According to American Immigration Council (AIC), 15% of Connecticut's population was born abroad and an additional 16% of the population has at least one parent who is an immigrant.
AIC provides the following breakdown of the immigrant population. Of the 520,262 immigrants in CT as of 2018…
9% are from India
7% are from Jamaica
5% are from the Dominican Republic
5% are from Poland
5% are from Ecuador
Early Immigration Waves
Jamaicans first migrated to Connecticut for seasonal work on tobacco farms during World War II as part of an arrangement between the American and British governments. After 1962, when Jamaica became independent from Great Britain many workers chose to stay in Connecticut. Family members and other immigrants from the Caribbean followed, and today Greater Hartford has the third largest West Indian population in the country.
Connecticut's largest immigrant population is from the island nations of the West Indies in the Caribbean – a region that includes Cuba, Dominican Republic, the Bahamas, and Jamaica. Professor Fiona Vernal who developed a traveling exhibition on the history of the Hartford region's West Indian community found that by 2017, nearly 487,000 immigrants had come to Connecticut from the West Indies since migration began in the 1940s during World War II. They came as guest workers and worked as tobacco workers. They lived in camps at Bradley Field and other locations, and soon began to develop a sense of community, Vernal says. They enjoyed playing cricket.
Today, the state celebrates its Caribbean heritage through the  Taste of Caribbean and Jerk Festival, which brings authentic Caribbean cuisine, island beverages, costumes and dance to Mortensen Riverfront Plaza. In July, the Danbury's Ives Concert Park hosts the Westside Reggae Fest, a time of live performances, food, and activities.
Over the centuries, Connecticut also attracted Polish immigrants. They came to New England in waves, the first from 1870 to 1914, the second after World War II and the third following Polish independence in 1989. By 1900, 9.3 percent of Polish immigrants in the United States lived in New England. That number increased to 10.9 percent in 1930.
Currently, Connecticut has the third densest population of Polish-Americans in the country, with 8.85 percent, behind Wisconsin and Michigan. Among their many contributions, Poles have been soldiers and journalists, farmers and factory workers, priests and rabbis, entrepreneurs and entertainers.
Many of the Polish farmers were Jewish and settled on abandoned farms in Connecticut with the help of Jewish relief societies. New Britain's Little Poland, a thriving Polish community in central Connecticut has retained its Polish charm.
The third wave of Polish immigrants came to New Britain after Polish independence in 1989.
Connecticut's Indian community is also strong, celebrating its heritage and culture through festivals and celebrations throughout the year.  Greenwich and Hamden, are known for their Indian community presence. One of the biggest outdoor festivals of the year, the Chariot Festival in Bushnell Park, is a day filled with fun and food, dance, including the Chariot Parade at noon.
Today's DACA, TPS & Undocumented Populations
As of March of 2020, 3,560 DACA recipients live in the state.
2,085 people who reside in CT have Temporary Protected Status (TPS). 1,200 Haitians in Connecticut are TPS holders.
$75.5 million would be lost from state GDP annually without Haitian workers who hold TPS.
TPS holders are integral members of Connecticut's social fabric. Haitian TPS holders in Connecticut have lived in the United States for an average of eight years.
23% of the immigrant population is undocumented. 
State Policies
Access for Undocumented Students:
In State Tuition & State and Financial Aid: Comprehensive Access. Policies provide statewide access to in-state tuition and some state financial aid or scholarships for the state's resident DACA recipients and undocumented students.
Workforce Entry and Eligibility: 
Limited: Policies allow individuals with work authorization, such as DACA recipients, to obtain occupational licensure in or or more professions that require licensure.
Driver Licenses & Identification:
Accessible: Policies provide the state's undocumented residents with access to driver licenses and/or state identification regardless of their immigration status, but these are not REAL ID compliant.
Source: Higher Ed Immigration Portal
Connecticut Higher Education
All Students in Higher Ed in CT: 197,000
First Generation Immigrant Students: 17,000
Second Generation Immigrant Students: 36,000
International Students: 15,112
Share of all students in Higher Ed who are Undocumented: 2.3 %
Source: Higher Ed Immigration Portal
International Students
In Higher Ed in CT: 15,112
Economic Contribution of International Students in the State: $584.6 million
Jobs Supported by International Students in the State: 6,472
Source: Higher Ed Immigration Portal
Immigrants in Connecticut
All Immigrant Residents in CT: 522,787
Immigrant Share of Total Population: 14.7%
Undocumented Immigrants in the state: 121,335
DACA-Eligible residents in state: 11,187
Spending power of DACA-Eligible residents: $220.5 million
Source: Higher Ed Immigration Portal
State Immigrant Workers and Critical Skills
Share of Stem workers who are First Generation Immigrants: 23.9%
Share of Nurses who are First Generation Immigrants: 15.1%
Share of Health Aids who are First Generation Immigrants: 29.6%
First Generation Immigrant Faculty and Staff in Colleges, Universities: 13,807
Source: Higher Ed Immigration Portal
Policies Affecting Immigrants
The Center for Immigration Studies (CIS) map shows the locations of sanctuary cities that provide refuge for immigrants backed by policies that protect them. CT is marked as a sanctuary state and the cities of Hartford and East Haven, CT are also marked as Sanctuary Cities. 
Connecticut is listed as a Sanctuary State on the CIS map resulting from legislation signed in July of 2019 by Governor Ned Lamont that prevents undocumented immigrants from being detained unless the detainer has a warrant signed by a judge and the person committed a "serious felony."
East Haven, CT and Hartford, CT are also labeled as Sanctuary Cities. Their police departments won't comply with ICE detainers. East Haven will never comply and Hartford will only comply if there is a criminal warrant. 
Connecticut has also provided some monetary assistance to undocumented families during COVID-19. According to The CT Mirror, the Department of Housing provided 2.5 million dollars to the landlords of undocumented people who became unable to pay their rent.
An additional 1 million dollars was handed out to undocumented families in the form of gift cards worth either 200 or 400 dollars. Though this was not nearly enough money to support undocumented community members, it at least shows that Connecticut did not forget undocumented people in need during the COVID-19 pandemic. Activists were pushing for an additional $30 million dollars in aid. The coordinator of Unidad Latina en Accion in Norwalk, Carmen Lanche, told CT Mirror: 
"One million dollars is like giving a few coins to every immigrant in our state. What's more, this $1 million does not even come out of the coffers of the state that swell every year with the hundreds of thousands of dollars contributed by our community — the undocumented workers who are 'essential' and excluded."
Immigrant Are A Vital Part of CT's Economy and Community
American Immigration Council states, 
"Immigrants support Connecticut's economy across sectors, comprising nearly one-third of all computer and math sciences employees and more than two-fifths of residents working in cleaning and maintenance of building and grounds." 
Additionally, as of 2016, undocumented immigrants are 5% of Connecticut's work force. AIC also states, 
"Immigrant-led households in the state paid $4.8 billion in federal taxes and $2.6 billion in state and local taxes in 2018…Undocumented immigrants in Connecticut paid an estimated $335.4 million in federal taxes and $197.4 million in state and local taxes in 2018."
Immigrants in CT work in numerous different industries:
Standout NGOs Helping Immigrants
Some particularly well known NGOs helping migrants in CT are:
Integrated Refugee and Immigrant Services (IRIS) – https://irisct.org/
Connecticut Institute for Refugees and Immigrants (CIRI) – https://cirict.org/
Catholic Charities Migration, Refugee, and Immigration Services–  https://www.ccaoh.org/
Unidad Latina en Acción – https://ulanewhaven.org/ula/ 
Connecticut Coalition of Mutual Assistance Associations, Inc.– (860) 236-6452, [email protected]
Jewish Federation of CT – www.jfact.org 
More on CT's Immigrant Communities!
Check out CT Latino News for reporting on issues and stories related to the Latinx community in CT. 
Learn about the work of Mohamad Hafez, a Syrian refugee artist in New Haven, CT. His collection, UNPACKED: Refugee Baggage, is extremely moving, heartfelt, and thought provoking. 
Well-known Jamaican fashion designer, Neville Wisdom, is based in New Haven, CT. Check out his fashion design studio here. 
---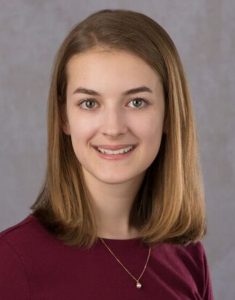 Erica Drufva
| Wheaton College
Erica Drufva (she/ella pronouns) is pursuing her undergraduate degree at Wheaton College in Norton, MA. She is double majoring in Hispanic Studies and International Relations. Erica has a passion for oral history, especially surrounding migrant experiences. She aspires to work in immigration law and immigration policy analysis so she can make a positive impact on the lives of people who are migrating to the U.S. In addition to her interest in advocating for migrants, Erica also strongly supports human rights efforts such as the fight for racial justice, women's rights, indigenous rights, and lgbtq+ rights. She is excited to work with Latina Republic in order to uplift migrant stories and learn more about migrant issues on a deeper, more personal, level.