Hundreds of pawns from a game of chess appear as if they were gathering for a public event, forming concentric circles outwards from a single blank point. While they aren't placed with any meticulous precision, collectively they possess a unified structure. 
Surrounding the pawns are a smaller number of rooks, knights, kings and queens. The knights, most notably, are regimented in straight lines, evoking the traditional ranks of an army. Given their enhanced mobility and power within the game of chess, the observer can deduce that these pieces are of an elevated status – perhaps representing upper social classes. They appear in conflict with the harmonious formation of the pawns, and ultimately will disperse their circular configuration—thus the title of the work, "Dispersion."
"Dispersion," the work of the contemporary Honduran artist Lester Rodriguez, was displayed at the 2010 Honduran Biennial, just one year after the June 28, 2009 coup d'etat.
According to Gustavo Larach, a Honduran art historian, given that the pieces are all of the same color one can interpret their conflicts as taking place within a single society, much like the political, social and military violence which ensued directly following the coup. 
"An alert work like Dispersion helps us to understand a tendency in contemporary Honduran art, which shows a concern for the social reality of the nation, […] appealing to the public to oppose the oblique reality reconstructed in the art, against the manifestations of diversions of the media and official discourses," Larach explains. The resulting art allows the observer to question the state's logic and power, while drawing attention to the pawns' (perhaps the working class's) desired and potentially naturally-occurring structure. 
Gustavo Larach sees art as a vehicle to question society's structure. That's what he teaches his students and colleagues at Rojo Luna, the San Pedro Sula arts community that he founded in 2018, after working as a curator at the French Alliance (La Alianza Francesa).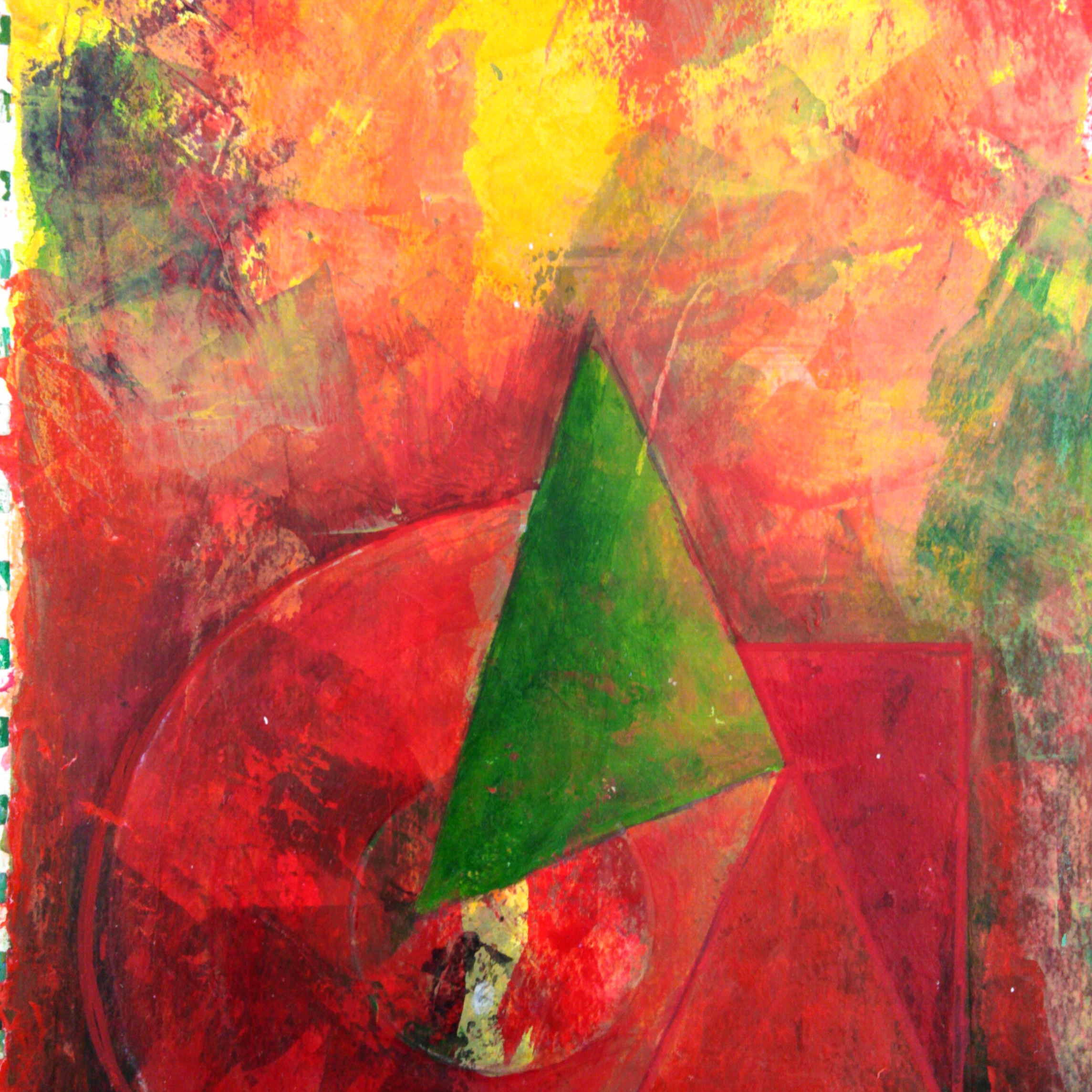 Through his own experience Larach has seen the lack of investment in the arts in Honduras. "In Honduras you can go through your entire education, even get a college degree, and only come in contact with art on a superficial level," he says. "People know what's wrong with our society, but what they don't understand is how art can speak to that."
"A society without art is insensitive to everyday life," says Laura Quiroz, one of Larach's students. His classes have helped her to "identify the feelings that  works inspire in us, whether they are masterpieces or contemporary works of art, placing us in a [specific] time, era or period."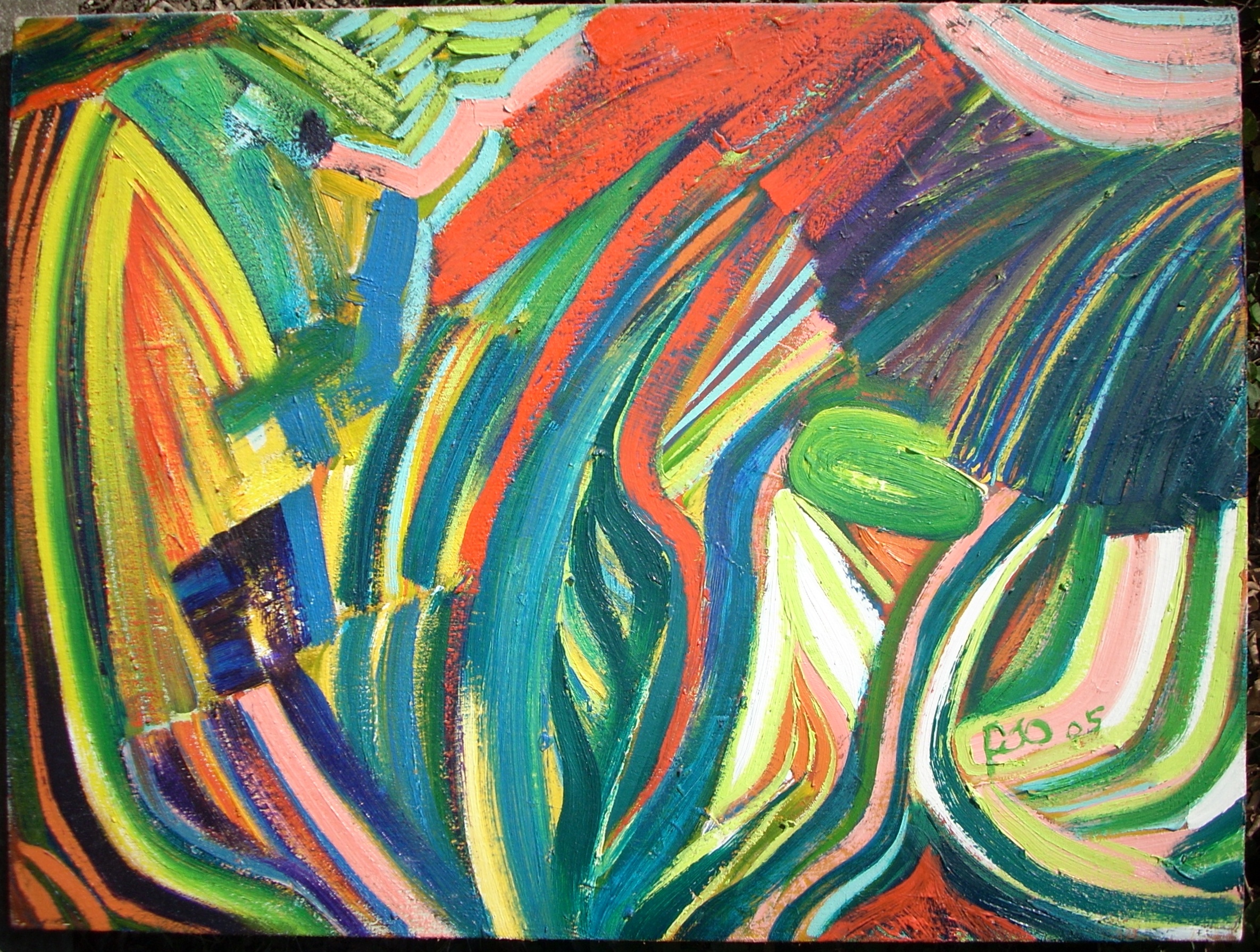 Through Rojo Luna, Gustavo Larach, or "Fito" as his students call him, offers visual art classes as well as classes in visual language, art appreciation and art history. He also periodically holds free public lectures with artists and curators from across Central America. His goal is to cultivate the next generation of artists and intellectuals, to "create a base that educates people in the basic terms of art" and to give people "a discovery or a sensibilization to art," albeit through a zoom screen for the moment.
"He's a pillar for art in the entire country" says Emely Guerra of the San Pedro Cultural Center. "With Rojo Luna he greatly contributes to our society, openly offering all his knowledge of world-renowned artists and the different art techniques." 
Larach was born and raised in San Pedro Sula. In college he wanted to study architecture but his father, an engineer, forced him to study engineering. It never really interested him. He started taking art classes, and soon after he left for Massachusetts College of Arts in Boston, "the best years of my life."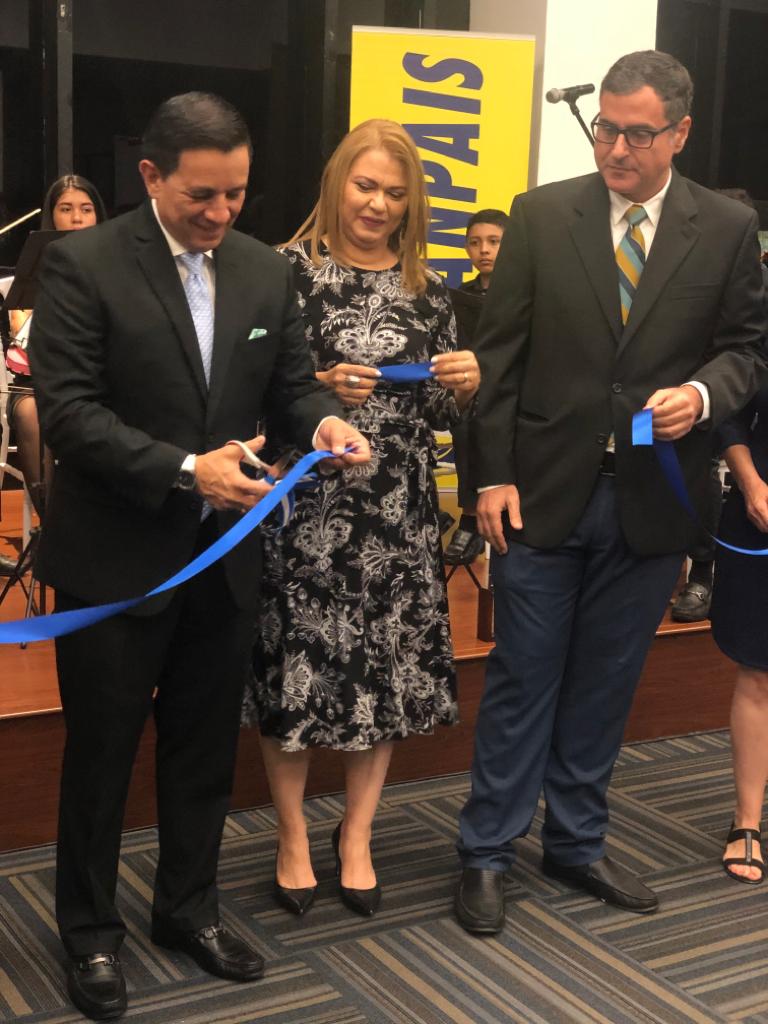 From 2007 to 2015 he completed a PhD in art history at the University of New Mexico Albuquerque under David Craven, who passed away in 2012, leaving Larach to write his dissertation by himself. 
His doctoral thesis focuses on the "capacity of contemporary Honduran art to induce criticism in the public." As a case-study he analyzed the performance piece "Merma" (Mermaid) by the Honduran artist Lucy Argueta in its social and political contexts. In Merma, Argueda buries common pieces of clothing like shirts or pants, and films herself excavating them—partially deteriorated and covered in dirt—after a couple of weeks. The clothing then makes a direct reference to the human body. During the work's installation, the clothing is placed on top of sheets of plastic in the center of a poorly lit room. It's almost as if each article of clothing were a newly discovered corpse. 
To Larach, Merma makes reference to the excavation of unmarked graves, or to the "disappeared." The pieces of clothing "have to do with the struggle of peasants with transnational corporations, and they have to do with repression, with drug trafficking, and with the generalized situation of a country in disorder— in an economic and social crisis," he explains. 
Ever since returning to Honduras in 2015 Larach had the idea of founding the Rojo Luna arts community. Sure, he could have stayed in the US as a professor, and he still thinks about going back sometimes—but being in the local atmosphere of his home country allows him to be in better contact with himself and with his family.
He says he couldn't work at a local university even if he wanted to; he'd have to go through lots of sometimes costly bureaucratic hoops to get the institutions to recognize his US degrees. "I haven't done it, because I think that it's a way of blocking the arrival of new knowledge from new experts, it's the university shielding itself," he says. Working independently gives Rojo Luna autonomy, and the ability to critically analyze society through art, and use shapes and colors to create meaning.
The name Rojo Luna has a fascinatingly complex meaning to it, which perhaps itself speaks to Larach's unique intellectual engagement with art. He wanted a name that was an "element of visual language," because he felt that Honduras was lacking in an understanding of how art becomes codified and de-codified through symbols. The color red (rojo) is "fundamental; it's the most dynamic and relative of visual arts," with "connotations of vitality and a revolutionary spirit." The ordering of Rojo Luna emphasizes the color (rojo) and leaves the moon (luna) as an antecedent, almost like an afterthought. 
"So it is a very subjective relationship," explains Larach. "As in expressionist art: things do not have the color we normally associate with them. The moon is white or gray, but in an eclipse we perceive it as red because of the shadow of the earth cast onto it. There is something mysterious about it, and something feminine." 
Leyla Chahin is one of Larach's students at Rojo Luna. She started in March 2020 and says "this experience has marked a new stage in my life. I feel more connected to myself, to my friends and family."
"I hope that in the near future we will see the fruits of this community," Chahin expressed. "To foment in our country a qualitative market for the arts. To be agents of change in our country."
---
Dashiell Allen | Reed College Alumni
Dashiell is a graduate of Reed College where he studied Latin American and Peninsular Spanish literature. At Latina Republic, Dashiell elevates the voices of activists and organizers that work to promote human rights and immigrant rights throughout Latin America. His work contributes to the organization's mission of breaking stereotypes and bringing attention to underreported stories throughout Latin America.