The pandemic that spread throughout the world paralyzed large and small companies. It generated a silence that Salvadorans will never forget. First, because we never imagined that Covid-19 would come to El Salvador and affect the lives of so many Salvadoran families and businesses, including the Warrior gym which had to close its doors during the pandemic leaving its students at a Stop.
But after the storm the sun rises, and Profe Carlos Alegría began to contact his students again, most of whom he has seen grow up, and formed a Whatsapp group to encourage his students to continue training online. Step by step he began to meet with them on an open court, always respecting the biosecurity measures required by the Government.
And it was in this way that little by little he founded the Escuela de Artes Marciales Champions Taekwondo (Champions Taekwondo School of Martial Arts), which has been operating for over a year and a half. The Profe has been able to bring together his group of young people and staff who are black belt collaborators with a degree who have been with him from the beginning. And this is how he has relaunched again with the most anticipated event for the students, the change of belts.
It's two o'clock in the afternoon on a Sunday, and the students of the Academia de Artes Marciales Champions Taekwondo led by the director and professor, Carlos Arturo Alegría, a fourth dan black belt, run from one place to another preparing their 1.5 thick boards to be broken with their fists and feet during their exam to change belts, some with a degree and others in search of a black belt.
"The objectives of taekwondo is to seek to make us better people every day," explains Professor Carlos Alegría, who argues that in this sport, young people develop physical and technical skills, which is a benefit for students who maintain their mind and body healthy and ready to compete.
Teacher Carlos had to pause onsite training during the pandemic, which caused him to close his gym. Today, he shows his joy and emotion as his students have returned after more than a year, as El Salvador has returned to nearly normal everyday activities.
Taekwondo's Belt System has been an important part of Taekwondo tradition since the 1940s. Students and practitioners are honored with belts and ranks for being disciplined, skilled, and dedicated to their art. As students move up in belt ranks, the requirements to earn a stripe become more demanding.
During the event, several students improved rank: two red belts with degree to black belts; one red belt to red with degree; two blue belts to blue belts with degree; two blue belts with degree to red and three white belts to yellow. It was quite a spectacle. The 1.5 thick boards made of pinewood, trembled as they saw the taekwondists prepare to strike as they aimed to earn points during their exam to qualify for their next belt.
The student Javier Ernesto Guevara, who has attended the Champions League with Professor Carlos for seven years, explains that he feels very happy to have worked all those years to be able to obtain his black belt.
"The black belt makes me feel that I have a higher level of responsibility not only with myself but also with the gym because the things I do can have repercussions on people who currently have a lesser degree or who are younger," said Javier Guevara, now a black belt.
For his part, Leonel Salvador Arévalo black belt with fourth degree, who is a national and international referee, expressed his satisfaction with the belt exchange event.
"The training, development and performance we have had with the athletes has been very good, they have been preparing for a long time and have taken advantage of the techniques very well."
Both Leonel and Profe Carlos explained the changes that are underway within this sport of taekwondo as regulations are changing to become more dynamic. Combat will be much more aggressive and multidimensional as athletes will not remain static but will develop all possible techniques in combat.
On Taekwondo
Taekwondo is a South Korean martial art founded in 1955 by General Choi Hong Hi. Later, after the unification of several kwans or Korean schools of martial arts, the KTA (Korea Taekwondo Association) was formed to found the International Taekwondo Federation (ITF) on March 22, 1966, by the later self-exiled General Choi Hong Hi to Canada.
In 1973, the World Taekwon-Do Federation is founded in South Korea, this being the organization that turns taekwondo into an Olympic sport of art and combat during the 1988 Seoul Olympic Games, where it was presented as an exhibition sport, until its Olympic sports recognition at the 2000 Sydney Olympics.
Although there are two federations (ITF and WT), with differences in competition modalities (sparring and forms), the style promoted by the WT (World Taekwondo) is recognized as an Olympic sport, while the style promoted by the ITF (Federation International Taekwondo) also develops its own world championships as a sports discipline, without forgetting the martial part of the art, the latter being the original style implemented by General Choi.
Within martial arts and combat sports, taekwondo stands out for the variety and spectacular nature of its kicking techniques, being one of the most effective and well-known martial arts in the world.
For its creation, General Choi drew on the Korean art of taekkyon, which influenced the execution of various foot strikes and tactical work or steps and movements, as well as the Japanese karate-Do of where blows with the fist and open hand come from, the planimetry or division by zones of the human body, the blocks, the positions and the grading system by kup-dan colored belts.
His first uniform and his first forms or schemes known as hyong in the ITF (International Taekwon-Do Federation) and as palgwe in the WT (World Taekwondo) are also derived from this discipline. These first forms have been replaced by the tul forms in the ITF, and by the taeguk forms in the WT, in order to further strengthen its own identity, within the disciplines from which it comes.
The practitioner of this discipline is called a taekuondist or taekwondista —the majority and preferable form according to the Fundación del Español, taekwondoka —by analogy with judoka or karateka— or taekwondoin —similar to the denomination in Korean—.
Taekwondo is considered a method that seeks to condition the body and empower it physically, as well as the development of will and wisdom through experience. Relying on the various physical laws to generate maximum power, focusing it precisely, by accelerating body mass.
Taekwondo was registered for the first time before the Korean State on April 1, 1955 in Seoul by General Choi Hong Hi, who  based his philosophy on everything he learned before his youth as a student of taekkyon, before Japan's occupation of Korean (1910-1945).
---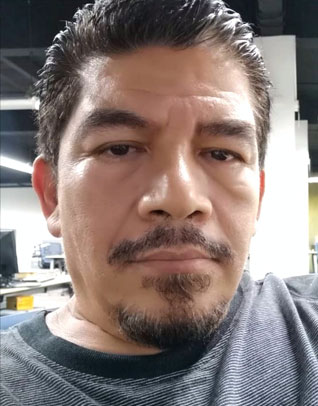 Mauricio Alexander Cáceres García | Correspondent for El Salvador & Latin America
Mauricio Alexander Cáceres García is a Correspondent for Latina Republic focused on El Salvador and Latin America. He is a renowned Photojournalist and Documentarian from El Salvador. Migration is personal to him. His father and family moved to the United States as migrants. His work showcases the power of human stories. Among his specializations, Cáceres has reported on "The migrant route" of the Guatemalan border, Mexico and the United States. He personally completed the migrant route to the US on four occasions. Cáceres has a degree in Migration from the Universidad de Centro América, UCA. Cáceres has served as an Editor of the newspaper Más, EDH and elsalvador.com. He has extensive experience in national and international news coverage, studied journalism and has won several photography awards throughout Latin America, including second place in a photographic contest centered on the migrant woman, and earning the Santa Clara de Asís prize for his report on the migrant route.