Colombia Approves Highest Budget in History for the Cultural Sector. Patricia Ariza highlights historical budget for the Ministry of Culture: 701,000 million pesos for 2023.
Colombia's cultural leader indicated that the 2022 budget for the Ministry of Culture was 562 billion. The projected cultural budget by former President Iván Duque for 2023 was 314 billion. The approved budget under the Petro administration for the cultural sector for 2023 will be over $700,000 million pesos.
On October 12, Patricia Ariza filed her first project before the Congress of the Republic.
Aprobado el presupuesto más alto de la historia para el sector cultura. Serán más de $700 mil millones para el 2023.

— Patricia Ariza Florez (@PatriciaArizaF) October 21, 2022
The new cultural initiative includes the transformation of the Ministry of Culture into the Ministry of Cultures, Arts and Knowledge (Mi CASA) as a recognition of diversity, knowledge, cultures, heritage, and the different experiences and ways of feeling in the country.
According to the Minister of Culture, Patricia Ariza, the Ministerio de Cultura will operate with the highest budget in the history of Colombia. In her Twitter account, Ariza pointed out that the budget will be more than 700,000 million pesos by 2023.
"This budget is equivalent to an increase of 125% of what was projected by the Government of Iván Duque for 2023, which corresponded to $314 billion," said Ariza.
"Thanks to the government of change and to Congress, we continue working to obtain more resources for cultures, arts and knowledge next year," added the Minister of Culture.
Gracias al gobierno del cambio y al Congreso.
Seguimos trabajando para obtener más recursos para las culturas, las artes y los saberes el próximo año.

— Patricia Ariza Florez (@PatriciaArizaF) October 21, 2022
Estallido Cultural 
The idea is to advance Colombian culture "with more and better opportunities… based on the culture of peace," the official said.
This initiative will also modify the term "orange economy," for a more integral concept that captures Colombia's rich background.
"Social change is Cultural Change," tweeted the Ministerio de Cultura, "that is why the Estallido Cultural (cultural explosion) for Peace and for Life will promote, through art, a cultural transformation. Peace and life are themes at the center of Colombia's national narrative."
¡El cambio social es un cambio cultural! ? Por eso, llega el gran #EstallidoCultural por la Paz y por la Vida???. Un espacio que impulsará a través del arte ?la #TransformaciónCultural en el que la Paz y la Vida son parte del Relato de Nación. Únete usando #EstallidoCultural pic.twitter.com/ElV8F3mtOF

— MinCultura Colombia (@mincultura) October 22, 2022
Colombia's New Cultural Model
On September 22, the Minister of Culture presented the 4 axes of her work plan in an assembly with ambassadors from Latin America. Through the themes of Culture of Peace; Living Memory and Art; Education for Life, and Colombia in the Globe, the nation aims to weave and build a cultural agenda of cooperation and integration.
During this meeting, the Ministry of Culture proposed an Encuentro Regional, a Latin American Meeting to discuss the role of arts and cultures in social change.
Ariza seeks to position Colombia as a center of artistic and ancestral knowledge. The Minister of Culture met with various ambassadors and diplomatic representatives from Latin America and the Caribbean and shared the ideology of good living and the política del amor of the government of Gustavo Petro.
Este #12deOctubre pasó a la historia como el día en que la cultura colombiana inició su transformación. Conmemoramos el día de la diversidad étnica y cultural con la radicación del proyecto para que @mincultura se llamé: Ministerio de las culturas, las artes y los saberes #MiCasa pic.twitter.com/WOD5JEmZFx

— MinCultura Colombia (@mincultura) October 13, 2022
"From the government of El Salvador, we will also accompany this initiative of the Regional Meeting" added, Sandra Morales, Ambassador of El Salvador.
The Chilean ambassador also expressed support for a Latin American Meeting: "This Estallido Cultural channels the deepest soul in our peoples, therefore, Chile will be behind this proposal."
Los embajadores y representantes diplomáticos aceptaron la propuesta de la Ministra, de hacer un Encuentro Latinoamericano sobre el papel de las artes y las culturas en los cambios sociales#ColombiaEnElPlaneta pic.twitter.com/dh8HD154Yj

— MinCultura Colombia (@mincultura) September 22, 2022
The Ministry of Culture "Se Lanza con Todo," Nationwide
Launching on September 14 in Bogota, the Minister of Culture, Patricia Ariza, and her work team started an ambitious agenda across different municipalities in Colombia to develop the new plan: "Social change is cultural change."
Themes
Peace culture
Art and education for life
Living memory – knowledge and cultures
Colombia in the globe
Estallido Cultural for Life and for Peace
In response to citizen initiatives and demands, the Ministry of Culture, launched 30 meetings in the territories "to share, celebrate life and collectively formulate the themes and central lines of cultures, arts and knowledge for an era of peace," explained Minister Ariza.
The meetings will be multicolored and diverse, mapping the course of cultural change for the next four years in Colombia. This strategy will also transcend borders to include the Colombian men and women who live outside of Colombia but whose heart remains linked to their roots.
A pilot project will link university students who are trained in arts, human sciences and other disciplines, with girls, boys and adolescents so an artistic exchange can take place; a commitment that gave excellent results when it was launched in Bogotá, during the mayoralty of current President Gustavo Petro, Bogotá Humana.
In developing this strategy, university youth will have the support of popular farmers, artists and local experts. To this end, Minister Patricia Ariza reported that "agreements have already been made with rectors of various universities (…) who will connect with teachers and students throughout the country."
---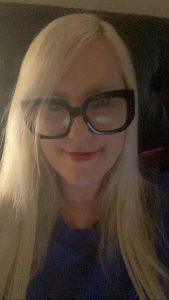 Soledad Quartucci | Latina Republic
Dr. Soledad Quartucci is the founder and CEO of Latina Republic, a 501(C)3 California-based nonprofit organization. Latina Republic is committed to improving the diversity and professional development of storytellers in the media industry as representation matters and affects the stories we tell. Latina Republic makes space for and empowers unheard voices and trains the next generation of leaders in the U.S.