Rural Colombia is Generating Employment
In April the unemployment rate in rural areas was 6.7%, the lowest in 40 months
In the Colombian countryside there are 4.9 million people employed, 178,000 more than in April 2022.
The activities of agriculture, livestock, hunting, forestry and fishing ranked second in the generation of employment in Colombia, during April 2023.
Bogotá D. C., June 1, 2023 (@UPRAColombia, @felipeff).
The latest report from the Dane Labor Market revealed that the employment situation has been improving in Colombia, especially in rural areas where 178,000 new jobs were created and the unemployment rate dropped to 6.7%, the lowest in 40 months.
The director of UPRA, Felipe Fonseca Fino, affirmed that,
"The decrease in the unemployment rate for rural areas in Colombia can be explained by two things. The first is the reduction in the unemployed population by around 57,000 people. Secondly, by increasing the workforce by approximately 120,000 people."
The unemployment rate had not fallen so much since December 2019, when it stood at 5.5%. Later came the pandemic caused by COVID-19, which generated high unemployment and low employment rates.
In addition, the activities of agriculture, livestock, hunting, forestry and fishing were the second in generating the most jobs in the country. In April 2023, this sector created 184,000 new jobs, totaling 3.2 million people employed.
However, the results of the labor market at the national level are also favorable, since the unemployment rate stood at 10.7%, 0.4 percentage points lower than the rate of April 2022 (11.2%).
This means that at Colombia's national level there are more than 22.7 million employed persons and in April 785,000 new jobs were created.
To Learn More:
Rural Agricultural Planning Unit (UPRA)
Calle 28 Nº 13-22, Tower C, 3rd floor. Palma Real Building. Bogota Colombia.
(57+1) 552 9820, (57+1) 245 7307
---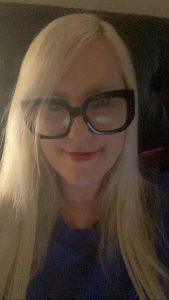 Dr. Soledad Quartucci | Founder
Latina Republic is a reporting, research, and advocacy nonprofit organization advancing human rights in the Americas. Latina Republic fills the void in coverage of urgent social, political, environmental, economic and gender inequities affecting the Americas. Latina Republic's mission is to inspire humane policies that fortify relations between the U.S. and Latin America. Our work is guided by peaceful international relations focused on solidarity. We believe asylum and seeking refuge is a human right. Our work envisions a world where neighboring countries are seen as partners, and immigrants and refugees don't have to live in the shadows. Our goal is to advance peaceful dialogue by highlighting local perspectives that don't make it into the mainstream news. Our vision is that this knowledge will assist all stakeholders in solving regional problems while strengthening ties.