Assessment of El Niño, Mitigation in Panama
Monitoring the status and behavior of the El Niño, Seeking Proactive Protections for population.
A meeting led by the Minister of the Presidency, José Simpson Polo, focused on monitoring the status and behavior of the El Niño phenomenon for the last quarter of the year. The primary objective of the meeting was to identify measures that could proactively address potential impacts on the population, reports the Ministerio de Presidencia de Panama.
During the meeting, Luz Graciela de Calzadilla, the director of the Institute of Meteorology and Hydrology of Panama, provided insights into the current state of El Niño, which has reached a moderate intensity. Conditions indicative of the phenomenon are already in place, and it is anticipated to reach its peak intensity between November 2023 and January 2024.
El Niño is expected to persist throughout the winter of the Northern Hemisphere, with a probability exceeding 95%, spanning from January to March 2024. In terms of temperature trends, the country is witnessing an observed increase in average air temperatures ranging from 1°C to 2°C.
Regarding rainfall patterns, the first half of 2023 ranks as the driest period in historical records dating back to 1981. The year 2023 maintains an average rainfall deficit of approximately 48%.
In response to the prolonged drought resulting from the global climate crisis, the Cabinet Council declared a state of environmental emergency across the entire national territory back in May.
To address this situation and implement necessary measures, various entities such as the Ministry of Agricultural Development (MIDA), Institute of National Aqueducts and Sewers (IDAAN), Ministry of Environment, National Authority of Public Services, and the Institute of Meteorology and Hydrology of Panama are actively executing action plans. One such initiative is the Drought Plan led by MIDA, which provides support to producers nationwide.
The meeting also had the participation of Jorge Rivera Staff, the national secretary of Energy, and José Alejandro Rojas Pardini, Minister Counselor of Private Investment Facilitation.
---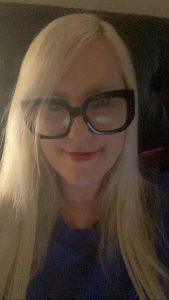 Soledad Quartucci | CEO/Founder, Latina Republic
Latina Republic is dedicated to promoting regional understanding through compelling narratives, articles, interviews, and reports that emanate from the heart of the Americas. Our foremost goal is to facilitate constructive dialogue by illuminating local viewpoints frequently overshadowed by mainstream media. Our mission is to equip all stakeholders with essential insights for addressing regional issues, thus empowering them in their efforts. We are committed to portraying the victories and hardships of everyday life in Latin America, while also chronicling the progression of social movements and amplifying the voices of those at the forefront of change.