The 2021 elections will be the largest elections in Mexico, since 500 federal positions and 19,915 local ones will be elected, according to data from the National Electoral Institute.
On June 6, Mexicans will elect 300 delegations through a relative majority and 200 with proportional representation. In addition, all states will have elections, although only 15 will vote for a new governor.
When are the 2021 Elections in Mexico?
The voting day for the 2021 Elections in Mexico will be next June 6 and it is expected that it will be the largest in history due to the number of positions that will be renewed and the citizen participation that is expected to go to the polls.
What are the 2021 Elections in Mexico for?
In the 2021 voting, the 32 states of Mexico will elect a popular office through their vote, including 15 governors.
Elections 2021: National Level
At the national level, the 2021 Elections will renew 300 deputies with a relative majority (direct votes to candidates), 200 deputies elected by proportional representation, each party postulates a list of candidates by regions of the country and is assigned in relation to to the votes of each.
Elections 2021: State Level
Most of the states in Mexico renew their local governments (municipalities or mayoralties) and vote for their representatives in the Chamber of Deputies.
The states where the most positions are at stake in the 2021 Election on June 6 are Puebla and Veracruz, with 258 and 262 public positions in the vote, according to Milenio.
While the state with the fewest positions to vote on Election Day is Quintana Roo, where only 11 municipalities will be decided by vote.
This year, the elections will not only be remembered for having the largest number of positions to be renewed (about 20 thousand), but also the number of women seeking political candidacies is historic. Since 1979, when Griselda Álvarez Ponce de León became the first governor in the state of Colima and Beatriz Paredes Rangel was the first to hold the position of president of the Chamber of Deputies, both led by the PRI, the number of women in political office has increased considerably.
How many women are currently candidates?
This 2021, the number of women running for office is the highest registered in history. According to the INE, in the municipal presidencies, 4,171 candidates are nominated. And for the 15 governorships that are renewed throughout the country, there are 46 women nominated.
Compared to the last elections held, the number increased considerably: The candidates for governor's office in the 2012-2018 six-year term was 42; simply for this 2021, according to the records of the INE, there are four new candidates, of which some are independent or by coalitions.
Increase in Women's Candidacies
In many states, the presence of female candidates has increased. For example, in the states of Baja California, Chihuahua, Colima and Tlaxcala there is more than one woman nominated for the post of governor.
From 1979 to date, the INE has registered 181 women for governorships throughout the country, however, there have only been eight victories (elected and interim): Griselda Álvarez in Colima (1979 -1985), Beatriz Paredes in Tlaxcala (1987-1992), Dulce María Sauri Rancho in Yucatán (1991-1994, Rosario Robles Berlanga as interim in the then Federal District (1999-2000), Amalia García Medina in Zacatecas (2004-2010) ), Ivonne Ortega Pacheco in Yucatán (2007-2012), Claudia Pavlovich Arellano (2015-2021) and Claudia Sheinbaum Pardo in Mexico City (2018-2024).
The proportion of women in economic and political decision-making in Mexico has overcome structural barriers, such as ideological ones, a struggle that, although has only shown trickle results, the elections on June 6 will surely reflect this evolution.
Mexican women were explicitly recognized as citizens in 1953, when then-President Adolfo Ruiz Cortines promulgated the decree that amended Articles 34 and 115 of the Constitution, which expressly included women as citizens of the Mexican Republic, explains El Economista.
This decree abolished the constitutional precept that limited the participation of women only to municipal elections and granted the right to occupy spaces of popular representation within the Chamber of Deputies of the Congress of the Union.
Attorney Aurora Jiménez Palacios was the first Mexican woman to be elected to the post of Federal Deputy in the XLII Legislature. Subsequently, in 1997 various norms were reformed that allowed for an increase in the participation of women in the Legislative Power. After that year, the participation of women in the Chamber of Deputies has gradually increased.
In the last Legislature of the 20th century (1997-2000), a 17% participation of elected women was observed and a gradual increase was observed in the last seven legislatures. Of the seats designated by a relative majority in the LXIV Legislature, 48% are made up of women who were elected as deputies, according to The Economist.
Women in Political Roles-State Candidacies
Female participation in state governments has also shown some evolution, although at an even slower rate. In four decades, the number of female applicants increased from three, in the administration of José López Portillo, to 56 in the current administration of President Andrés Manuel López Obrador.
In this election, eight of the 15 states where the governorship will be renewed have the greatest chance that a female candidate will be the winner:
In Mexico, only seven states have been governed by women, however, the number could rise to ten.
Only four of the 15 states that will hold elections this year have already had a female governor: Tlaxcala, Zacatecas, Sonora and Colima.
Below, Milenio identifies the list of some of Mexican women running for political seats across Mexico.
Women in Half of Nominations
In the following three states, women make up half of the nominations for governor and this increases, at least in number, the chance that a female candidate will win the job.
Baja California
For the governorship of the state there are six pre-candidates of which three are women:
Marina del Pilar Ávila Olmeda, for Morena Labor Party (PT) and Green Party (PVEM). She studied Law and completed two master's degrees: Law and Public Administration.  She is a licensed deputy for Baja California in the LXIV Legislature; Furthermore, she was the municipal president of Mexicali.
Esto es lo que ya hemos logrado, ¡ahora vamos por toda Baja California! #SigamosHaciendoHistoria pic.twitter.com/w3iehrjVTM

— Marina del Pilar (@MarinadelPilar) April 8, 2021
María Guadalupe Jones Garay, for the Institutional Revolutionary (PRI), National Action (PAN) and Democratic Revolution (PRD) parties. She is better known as Lupita Jones. In 1991 she won the Miss Universe beauty pageant. She has a bachelor's degree in Business Administration and a postgraduate degree in Industrial Administration.
Gracias por ser parte de esta gran unidad que busca hacer de Baja California un #EstadoModelo, donde las decisiones sean tomadas para el beneficio de los bajacalifornianos y no para unos cuantos.

¡Unidos vamos a lograr el cambio que tanto quiere nuestra gente! pic.twitter.com/CBlinL7iLC

— Lupita Jones (@LupJonesof) April 4, 2021
Victoria Bentley Duarte, for Progressive Social Networks (RSP).
Duarte has a degree in Law; she was a local deputy for the PAN, but in April 2020 she changed to the Morena bench.
Hace unas horas en #Ensenada le he tomado la protesta a [email protected] y a Victoria Bentley Duarte como precandidata del partido a la gubernatura de Baja California.
Enhorabuena! las mujeres siguen empoderandose en las @RSPorgMX el partido de las mujeres! #RSP #SanarAMéxico pic.twitter.com/t5X3FV1HQH

— Fernando González Sánchez (@JFernandoGS) March 5, 2021
Querétaro
For this state, located in the central zone of the country, four candidates are among the options of seven people who seek to be candidates and, later, governors.
Abigail Arredondo Ramos
Ramos has a degree in Political Science and Public Administration; she is a local deputy licensed by the PRI, the party that nominated her for governor of the state. She was a councilor of the municipality of Querétaro, as well as in charge of the Citizen Attention Office of the State Government, as well as coordinator of Regulatory Improvement in the Municipality of Querétaro. Among her proposals seek seeks to make the pink salary a reality in the state,  and to generate more jobs in order to combat the economic damage left by the COVID-19 pandemic.
Caminar por las calles de Querétaro es cada vez más doloroso: pobreza, inseguridad, violencia. Lo peor de todo, es que nos quieren hacer creer que todo va bien. No, Querétaro, no estamos bien, despertemos. pic.twitter.com/0ikr3HR7v5

— Abigail Arredondo (@AbiArredondo) April 19, 2021
Celia Maya García
Garcia is with the Morena party. She is a lawyer and accountant and the candidate of the National Regeneration Movement for the governorship of the state. She has been an agent of the Public Ministry of the common jurisdiction, a judge in civil matters and since 1985 she served as a magistrate of the Superior Court of Justice of Querétaro, in addition to that she has been a teacher. Among her proposals is to have accessible public transport, better access to health services and to design an economic reactivation plan in the state in the face of the pandemic.
? #POLÍTICA La candidata de Morena a la gubernatura del estado de #Querétaro, @CeliaMayaGar, firmó la agenda política feminista «Nunca más sin nosotras» #Elecciones2021 ?https://t.co/ls9VE70q1K

— CódigoQro (@CodigoQro) May 26, 2021
Katia Reséndiz Jaime
Jaime is with the PVEM party. She is a leader in the Green Ecologist Party of Mexico. The candidate assured that during her electoral contest she will seek to represent all women in the state and help them face all the battles they have had to fight.
De mano del Partido Verde, en Querétaro aseguraremos que la esterilización canina sea gratuita y que se garantice en todo el territorio. ¡Hagámoslo realidad, #VotaVerde ! #QuerétaroSomos1 #KatiaGobernadora pic.twitter.com/l1clS8Yu0I

— katia resendiz jaime (@KatiaReja) May 26, 2021
Raquel Ruiz de Santiago
The candidate is with the PRD party and has pronounced these elections as historical, since for the first time there are seven women candidates in Querétaro, which is why she called for a sisterhood among all the candidates. Among her proposals are mandatory preventive health days, support for entrepreneurs aged 40 and over, support for single mothers, and promotion of sports, among others.
Ayer fue un gran día, lleno de diálogos en Landa y Arroyo Seco donde el problema común es la falta de agua. Encuentros maravillosos con la naturaleza. La sierra Gorda es hermosa y la vamos a cuidar con la creación de la Secretaría de Ecología!!! pic.twitter.com/pITrtjxpzK

— Raquel Ruiz de Santiago (@RaquelRuizdeSa1) April 25, 2021
Nayarit
In this state, two out of four candidates are women.
Gloria Núñez Sánchez, is connected to the PRI, PAN and PRD. She has a law degree and the last position she held was as a senator, a position from which she requested a license to be a candidate. She has also been a local and federal deputy, as well as municipal president of Compostela. The candidate will focus on addressing the various problems in the state such as the economy, employment, health, well-being, tourism and development, security and prevention, as well as gender equality.
Con el apoyo de nuestra Senadora, @XochitlGalvez , Secretaria de la Comisión de Asuntos Indigenas, vamos a fortalecer a nuestros pueblos originarios y dar el valor que merece su gente, su cultura y sus tradiciones.
¡Somos el mejor equipo y vamos ganar! ? pic.twitter.com/6wel0H0NSX

— Gloria Núñez (@GloriaNunezs) May 26, 2021
Águeda Galicia Jiménez
The candidate of the local party, Stand Up for Nayarit has been a state deputy for the PRI on three occasions and was secretary general of the Single Union of Workers at the Service of the Powers of the State, Municipalities and Decentralized Institutions of State Character of Nayarit and general secretary of the National Federation of Workers' Unions at the Service of States and Municipalities of the Mexican Republic.
The three states below have fewer numerical possibilities for women.
Nuevo León 
Three women are in the running among seven candidacies for governor.
Clara Luz Flores Carrales
Carrales of Morena, PT, PVEM and Nueva Alianza, has a degree in Law and a candidate of the National Regeneration Movement for the governorship of the state. She has been a local deputy, elected three times as mayor of Escobedo; after, she was a member of the PRI for 22 years, and at the beginning of 2020 she resigned from the party. Her initiatives include to ensure the total personal development and social inclusion of all the inhabitants of the state; create a comprehensive plan to ensure access to education for all young people, and generate access to quality and dignified health services, among others.
Con la Firma del Manifiesto de Conservación de la Sierra de Picachos trabajaremos en la ampliación de la zona de conservación y protección de la actual superficie de la Sierra. pic.twitter.com/nLXo5N7UJ9

— Clara Luz Flores (@claraluzflores) May 22, 2021
Carolina Garza
Garza is with the Social Encounter Party (PES). The candidate for governor of Nuevo León for the Encuentro Solidario Party has a degree in Information Sciences from the University of Monterrey. She has served as a local deputy and federal alternate deputy, in addition to being a spokesperson for the National Front for the Family. She has proposed universal vaccination, guarantee that all hospitals have medicines, protect, restore and spread the cultural value of the state, among others.
¡Campañas por la Gubernatura! @carolinagarzaNL se comprometió a defender la vida desde la concepción, además de promover leyes que proporcionen educación sexual a niñas, niños y adolescentes. #compromisodecampaña #PES #Gubernatura #NLhttps://t.co/oHyXEF3G8H

— monterreyinforma (@monterreyinfo) May 18, 2021
Daney Siller
Siller is with the RSP and the Progressive Social Networks Party. She has a degree in Legal Sciences and  experience in the private sector; She has worked in the municipal public service, in the areas of finance, economic development, culture, human promotion and crime prevention. Among her campaign promises are commitment to reactivating the state's economy, defending health as a human right and the integral development of people by strengthening public policies.
Vamos Nuevo León…!!#sincrisisnohaydesafios#DaneySiller#nuevoleón pic.twitter.com/11SiJihwxf

— Daney Siller (@daney_siller) May 4, 2021
Guerrero
There are three female candidates among seven profiles.
Ruth Zavaleta Salgado, from Movimiento Ciudadano (MC),  is the candidate of the Citizen Movement for the government of Guerrero. She was a founding member of the PRD, a party in which she held various positions as president of the committee in the XIII electoral district, secretary of Social Development of the CDE, state counselor, among others. In addition, she was the head of the Venustiano Carranza delegation from 2003 to 2006. Her campaign initiatives include fighting insecurity, violence and scarcity. She states that the mountainous regions of the state offer development options for the cultivation of hibiscus and the installation of mango, tamarind and coconut processors to replace the cultivation of marijuana and poppies.
??El eje rector de mi gobierno será la igualdad y trabajaré para crear las condiciones que permitan una vida libre de violencia contra las mujeres.
?Aplicaré la ley en favor de todas y todos los guerrerenses.
#RuthGobernadora ????#GuerreroConRuth #VotaRuthZavaleta #VotaNaranja pic.twitter.com/a3J65HuRxn

— Ruth Zavaleta (@Zavaleta_Ruth) May 26, 2021
Irma Lilia Garzón Bernal
She is the PAN candidate for governor of the state. Bernal was a local deputy for National Action and vice president acting as president in the Guerrero Congress, as well as councilor for Social Development in Chilpancingo. Her most recent position was as director of the Chilpancingo Potable Water and Sewerage Commission. She promised to promote sport and spoke out because the attention to women is in an integral way that allows the social development of them and the state.
El Colectivo #50más1 hemos lanzado un reto a las y los candidatos de todos los partidos políticos, a que se sumen a la campaña nacional #NoTeAcostumbres.

El Capítulo #Campeche encabezado por @GloriaAbreu9.

¿Aceptas el reto?

Que todo #México se entere de la agenda de género. pic.twitter.com/eBvRoHw1zp

— 50+1 (@50mas1Mx) April 9, 2021
Dolores Huerta Valdovinos, is with the PES.
Es momento de confiar en una mujer, les pido su confianza para Dolores Huerta Baldovinos, candidata a la gubernatura del Estado de Guerrero. ???

¡Hasta la victoria siempre! ?#YoSoyPes #PorLaVidaYLaFamilia #LaCasaDeTodos #GuerreroEsPES #YoconDoloresHuerta#4DE4PES

— Dolores Huerta Baldovinos (@soydoloreshb) April 19, 2021
Sinaloa
For its part, three women will seek power, among seven candidates.
Gloria González Burboa is with PT.
Yolanda Yadira Cabrera Peraza is with RSP.
De gira por el estado de #Sinaloa le tomé la protesta a Yolanda Yadira Cabrera como nuestra candidata al gobierno del estado. Estamos listos para ganar el próximo 6 de junio! #RSP#sanaramexico pic.twitter.com/TqSecAQsIx

— Fernando González Sánchez (@JFernandoGS) March 20, 2021
Rosa Elena Millán Well, with Force for Mexico.
La educación es el eje de todo desarrollo, pues es la herramienta que permite a la población crecer y buscar mejores condiciones de vida. Como parte de mis compromisos, garantizaré los recursos necesarios para que sea realidad. Este 6 de junio, vota #RosaElenaGobernadora pic.twitter.com/Zd2BLFhpgG

— Rosa Elena Millán (@RosaElenaMillan) May 26, 2021
Campeche
In the southeast of the country, two women will run for the state government. In total, Campeche has five male and female candidates.
Layda Elena Sansores San Román, with Morena and PT
La lucha de la Resistencia del 97 ha servido para inspirar a muchas otras generaciones, pero sobre todo le ha dado valentía al pueblo campechano para levantarse y exigir una nueva historia.

Gracias por dedicar sus vidas a nuestra Lucha Social!#LaydaGobernadora pic.twitter.com/tWuUhCFfBw

— Layda Sansores (@LaydaSansores) May 27, 2021
Sandra Guadalupe Sánchez Díaz is with  PVEM.
#AlMomento?| La candidata a la gubernatura del estado de #Campeche, por el Partido Verde, Sandra Guadalupe Sánchez Díaz, asegura que generará el programa Mujeres levantando a #Campeche, un apoyo a la mujer que quiere invertir o iniciar un negocio. #Voto2021 #DebateCampeche pic.twitter.com/iKYlNMK3Kk

— Tabasco HOY (@TabascoHOY) May 7, 2021
Chihuahua
Of five candidacies in Chihuahua, two will be championed by women.
María Eugenia Campos Galván, for PAN and PRD.
Graciela Ortiz González, with the PRI.
Mi lucha es por recuperar los valores de nuestra tierra. #TamañoChihuahua pic.twitter.com/OtPnREbEp0

— Graciela Ortiz (@GOrtizGlez) April 4, 2021
Baja California Sur
Similarly, this state also has two female candidates out of five possible options.
Armida Castro Guzmán, with PVEM.
Ante transportistas de diferentes modalidades me comprometí a impulsar una Ley de Transporte equitativa y sin competencia desleal para todos en BCS; como próxima gobernadora y con el apoyo de los diputados del Partido Verde Ecologista ese será uno de nuestros objetivos. pic.twitter.com/YptLoZ0431

— ArmidaCastro (@ArmidaCastroBCS) April 6, 2021
Andrea Marcela Geiger Villalpando, with MC.
Me queda claro que en Baja Sur todos le queremos decir que sí a algo diferente???.#DiQueSí #MovimientoNaranja pic.twitter.com/gx7QahKPrx

— Dra. Andrea Geiger (@DraAndreaGeiger) April 8, 2021
San Luis Potosí
For this case, there are nine candidates, of which only two are represented by women.
Mónica Liliana Rangel Martínez, for Morena.
Soy una mujer que trabaja y entrega resultados. Las y los potosinos lo saben bien y por eso este movimiento crece día con día. La doctora Mónica, como muchos me conocen, no les va a fallar. El cambio verdadero sólo está en Morena. pic.twitter.com/mPHALGRbAG

— Dra. Mónica Rangel (@MonicaRangelSLP) April 7, 2021
Adriana Marvely Costanzo Rangel, by MC.
Quiero hablarte de lo que los políticos no se atreven. ¡Ya es hora de que nos tratemos con amor y respeto! #PruebaAlgoNuevo con @MovCiudadanoMX ? pic.twitter.com/DZVhfsMsQo

— Marvely Costanzo (@MarvelyCostanzo) March 17, 2021
Michoacán
Meanwhile, Michoacán, another state that has never had a female governor, has five candidates and in all profiles they are men.
Women face several obstacles to participating in political life. Structural barriers and capacity gaps mean women are less likely than men to have the education, contacts and resources needed to become government leaders. Individual women have overcome these obstacles to the benefit of society at large. But for women as a whole, the playing field needs to be level, opening opportunities for all. The full participation of women in political life is not only a guarantee of their human rights, but an essential requirement to reach peaceful and prosperous societies. The June 6 elections in Mexico are historical, as women continue to reach and broaden gender equity in the country.
---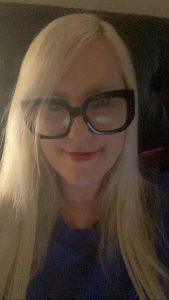 Soledad Quartucci | Latina Republic
Dr. Soledad Quartucci is the founder and CEO of Latina Republic, a 501(C)3 California-based nonprofit organization. Latina Republic is a reporting, research, advocacy and charitable organization advancing human rights in the Americas. We fill the void in coverage of urgent social, political, human rights, economic and gender inequalities affecting the Americas. Through our allies in Latin America, we highlight contributions, heritage, history, leadership and innovation. Latina Republic reports on stories that integrate local strategies to the betterment of the region. We make space for and empower unheard voices and celebrate the rich histories of Latin America.